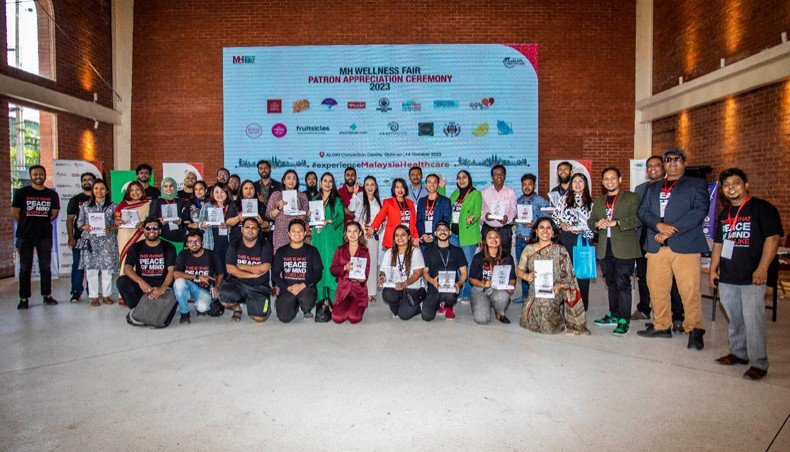 In conjunction with World Mental Health awareness month, Malaysia Healthcare on Saturday unveiled Malaysia Healthcare Wellness Fair in Dhaka.
The fair held at Gulshan Aloki convention centre in collaboration with Malaysia Healthcare Travel Council's referral partner in Bangladesh, GD Assist Ltd.
The one-day fair presents exciting activities, enlightening workshops, and invigorating dialogue sessions aimed to promoting healthcare and community well-being from 16 health and wellness providers from Malaysia and Bangladesh, said a press release.
In addition, a panel discussion led by representatives from Malaysian hospitals provided valuable insights on promoting healthcare travel in Malaysia. The discussion aimed to spark interest and encourage participants to explore the exceptional healthcare and wellness services that Malaysia has to offer.
'We are thrilled to organise the first ever wellness fair in Dhaka. This event marks an opportunity to introduce Malaysia Healthcare to all health and wellness enthusiasts in the city,' said Farizal B Jaafar, acting chief executive officer of MHTC.
Fitness and wellness took the spotlight at the fair, with attendees joining fitness sessions and wellness workshops. Moner Bondhu, a pioneer in accessible mental health and wellness services in Bangladesh, among others, shared insights on mental wellness.
The fair also presented a variety of healthy and nutritious foods for the participants to explore, and featured live performances, providing soulful and invigorating music that ensured a day of pure enjoyment for all participants.
One of Malaysia's key advantages is its seamless end-to-end healthcare ecosystem, ensuring comprehensive care for patients from pre-arrival to post-treatment. As part of this ecosystem, Malaysia Healthcare offers the innovative eVisa medical platform, providing healthcare travellers with a faster and more efficient process for applying for medical visas and visa extensions.