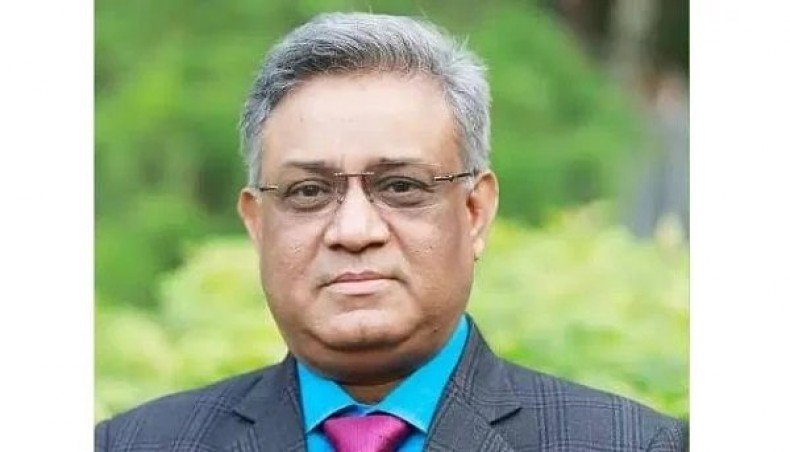 Professor ASM Maksud Kamal has been appointed as the 29th vice-chancellor of Dhaka University.
A notification issued by the education ministry on Sunday said Professor Maksud Kamal of Disaster Science and Climate Resilience Department has been temporarily appointed as the next vice-chancellor of Dhaka University.
President Mohammed Shahabuddin, also the chancellor of Dhaka University, gave him the appointment, it said.
He will take the charge from November 4 after the expiry of the tenure of current VC Mohammmad Akhtaruzzaman.
Professor Maksud Kamal has been serving as the pro-vice-chancellor (academic) of the university since 2020.
Professor Maksud Kamal has held academic and administrative responsibilities at almost all levels of the university. He was the founding chairman (2012-2017) of the Disaster Science and Management Division, now known as the Disaster Science and Climate Resilience Department. He also served as dean (elected four times) of the Faculty of Earth and Environmental Sciences since 2012 before assuming the role of pro-vice chancellor.
During his tenure as dean, he was instrumental in establishing the Department of Meteorology. He served as the provost of Master Da Surjasen Hall for two terms (2013-2018). Maksud Kamal was president of Dhaka University Teachers Association for four terms (2017-2020) and general secretary for three terms (2014-2016). He also served three terms (2017-2018, 2018-2019 and 2019-2020) as president and secretary general (2015-2016) of Bangladesh University Teachers Association Federation.
Besides Dhaka University, he has been contributing as a member of senate, syndicate and academic council of various universities. He was associated with various socio-cultural and political organisations since his student life.
Professor Maksud Kamal took his bachelor degree in 1987 from the Geology Department of Dhaka university. In 1988 he took his master's degree on environmental geology from the same university. After ten years in 1998, he took his second master's degree from University of Twente on applied geomorphology and engineering geology and in 2004 he took doctorate degree (doctor of engineering) on Built Environment from Tokyo Institute of Technology of Japan.