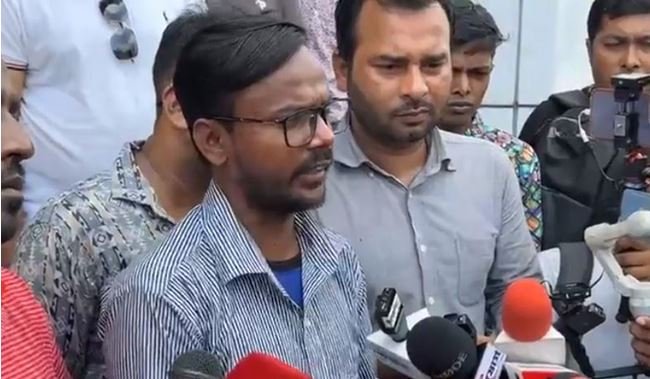 Ashraful Alam, better known as 'Hero Alam', registered a general diary (GD) on Monday night after he allegedly received a death threat over phone.
He filed the GD at Hatirjheel Police Station around 11:30 pm.
The police station SI Abdul Quadir confirmed the matter.
According to the GD, "Hero Alam received three calls from an unknown number, threatening to kill him. He received the first call at 9:43 pm on Monday night."
"The caller threatened that he would teach him (Hero Alam) a lesson and dump his body in the Buriganga river within seven days," reads the GD.
Hero Alam, an independent contestant of the recently concluded Dhaka-17 by-polls, was physically assaulted while leaving a polling centre in Dhaka's Banani area on July 17.
Following the assault, Hero Alam's personal assistant filed a case at Banani police station accusing 15 to 20 unidentified individuals.
Police have, so far, arrested several people in a case filed over the assault on Hero Alam.