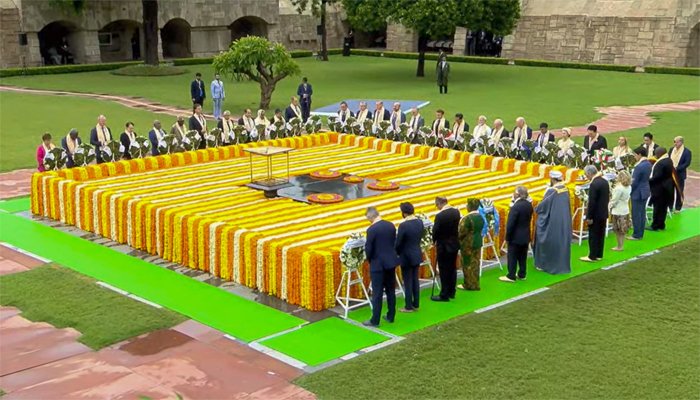 Prime Sheikh Hasina on Sunday paid tribute at the memorial of India's Father of the Nation Mahatma Gandhi at Rajghat in Delhi by placing a wreath.
Indian Prime Minister Narendra Modi received the G20 leaders at the rain-drenched Rajghat in the morning.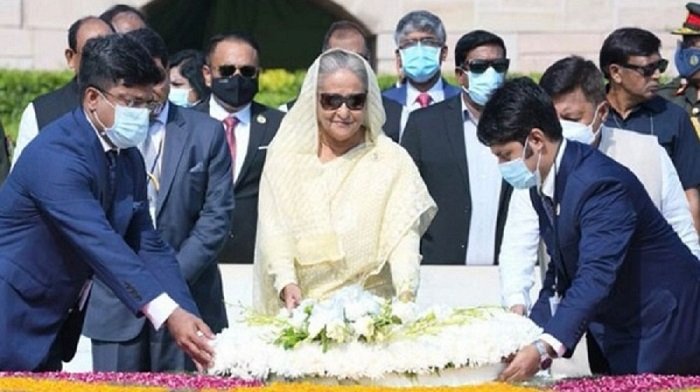 He welcomed the dignitaries with an 'angvastram' or stole with an image of Gandhi's Sabarmati Ashram in Gujarat, which was his home from 1917 to 1930.