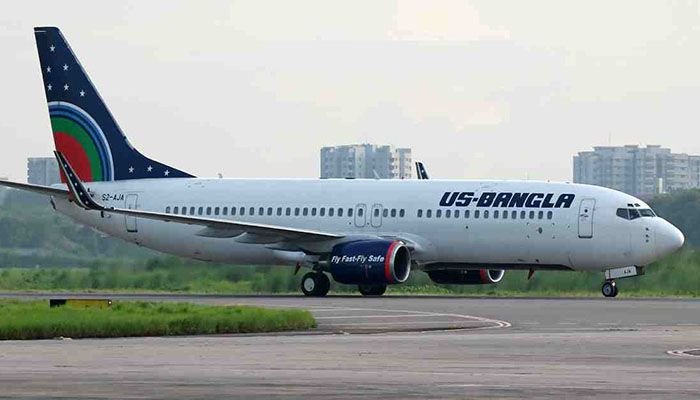 US-Bangla Airlines, one of the country's private airliners, has become a member of the International Air Transport Association (IATA) as the first local private carrier of Bangladesh.
IATA's Regional Director for the Asia Pacific Region (Operations, Safety and Security) Blair Cowles, today officially handed over the IATA membership, according to a press release received Wednesday.
US-Bangla Airlines Chief Executive Officer Captain Lutfor Rahman received the certificate.
US-Bangla's chief financial officer Habibur Rahman, its head of sales Shafiqul Islam, general manager-public relations Md Kamrul Islam and IATA-Bangladesh Industry Affairs Manager Parvez Ibrahim were present, among others, during the certificate handover ceremony.
US-Bangla Airlines started its journey in the aviation industry of Bangladesh by operating its flights on the Dhaka-Jessore route with two Dash 8-Q400 aircraft and achieved various milestones of success.
The airline currently operates domestic flights from Dhaka to all of the country's domestic destinations. Besides, US-Bangla Airlines is operating flights to 11 international destinations in nine countries, the release added.
Currently operating flights to Kolkata, Chennai, Male, Bangkok, Kuala Lumpur, Singapore, Guangzhou, Sharjah, Dubai, Doha and Muscat routes, US-Bangla Airlines plans to operate flights on Jeddah and Delhi routes in the near future.