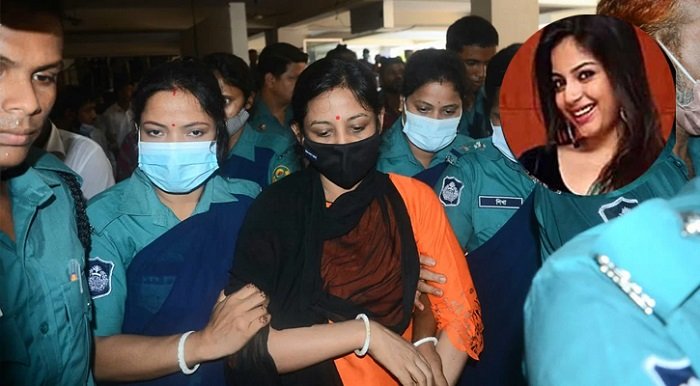 The High Court on Monday dismissed bail plea of Chumki Karan, wife of suspended officer-in-charge (OC) of Teknaf police station and death row convict Pradeep Kumar Das, in a graft case filed by the Anti-Corruption Commission (ACC).
A High court division bench comprising Justice Mostafa Zaman Islam and Justice Md Aminul Islam scrapped the bail plea and ordered to prepare a paper book for the appeal hearing against her 21 year imprisonment sentence.
On August 23, 2020, ACC filed the case against sacked OC Pradeep and his wife for amassing wealth worth over Taka four crore. Earlier, OC Pradeep and his wife were given notice to submit the statement of their assets and they submitted it after getting the notice.
Following their statement, after a long investigation, the ACC has reportedly found information about Pradeep and his wife's assets worth more than Taka four crore that they had acquired.
Although Chumki was on the run since the beginning of the case, she was sent to jail after surrendering to the court on May 23 last year, the last day of the prosecution's testimony.
Her husband Pradeep is also in jail in a case filed over the murder of Major (retd) Sinha Md Rashed Khan. Sinha was shot dead by police at the Shamlapur check post on Marine Drive in Teknaf's Baharchhara area, on the night of July 31.