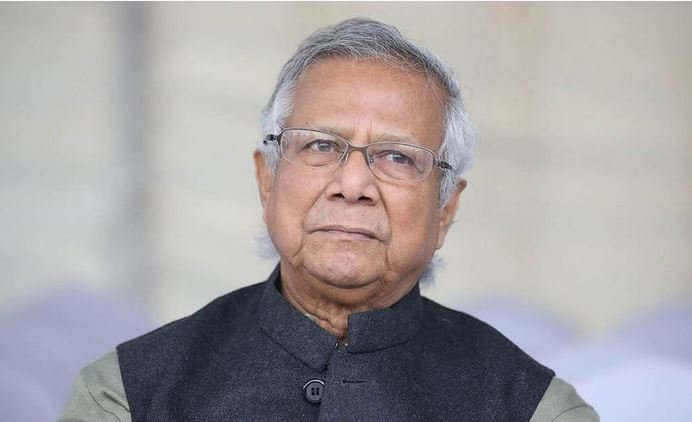 Nobel laureate Dr Muhammad Yunus has to pay the remaining Tk 12 crore as tax to the National Board of Revenue (NBR), according to Appellate Division verdict on Sunday.
A four-member bench of the Appellate Division, headed by Chief Justice Hasan Foez Siddique, passed the order dismissing Dr Yunus's leave to appeal.
Earlier on June 21, a leave to appeal was filed against the High Court verdict.
According to the petition, NBR served three separate notices claiming Tk 12,28,74,000 as tax against Tk 61.57 crore as donation during 2011-2012 fiscal year, Tk 1.60 crore tax against Tk 8.15 crore as donation in 2012-2013 FY and Tk 1.50 crore as tax against Tk 7 crore as donation in 2013-2014 FY as per the Donation Tax-1990.
Dr Yunus claimed the tax against donation and challenged the validity notices of NBR and filed a case in the Appellate Tribunal. According to him, NBR cannot claim tax against donation as per law.
On November 20, 2014, his application was rejected. Then in 2015, he filed three income tax reference cases in the High Court and suspended the effectiveness of donor claim notices after the preliminary hearing of the cases.
After that the High Court ruled on May 31, that the donation imposed by the NBR against the money that he had donated to the three trusts established in his name considering the death and the welfare of the family members was valid.
After the verdict on May 31, Attorney General AM Amin Uddin told reporters that Dr Yunus had donated Tk 77 crore to three institutions. "He says you don't have to pay taxes to the contrary. We said the NBR gave him a notice because of this. He later filed three reference cases in the High Court. The High Court references are correct. The petitions were dismissed. Now the tax demanded by the NBR will have to be paid. The NBR had demanded more than Tk 15 crore. He (DR Yunus) has already given around Tk 3 crore. Now the remaining Tk 12 crore will have to be paid in taxes."