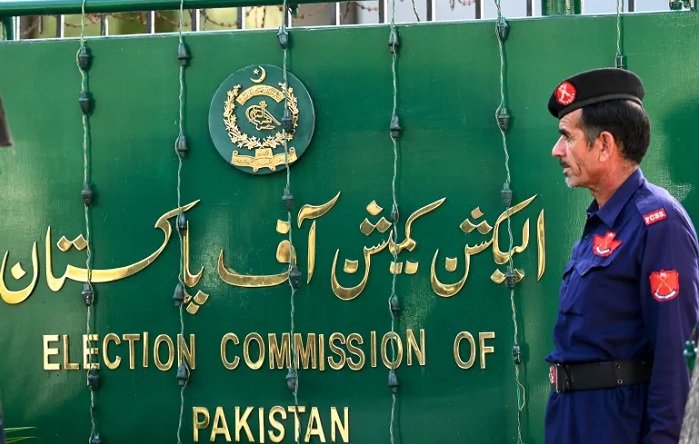 Pakistan will hold delayed national elections on February 8 as the country grapples with overlapping political, economic and security crises.
"It was unanimously decided that the election will be held on Thursday, February 8," the Election Commission of Pakistan (ECP) said in a statement after its members met with President Arif Alvi, reports Al Jazeera.
A caretaker government has been running the South Asian country since parliament was dissolved on August 9.
Polls were supposed to have taken place within 90 days of parliament's dissolution, but the ECP said it needed time to redraw constituency boundaries after the latest census.
It is constitutionally mandated that polls can be held only after constituencies are redrawn according to the latest population count, a process that would take at least four months, the ECP said previously.
The caretaker government, led by Prime Minister Anwaar-ul-Haq Kakar, also has a mandate – to ensure the holding of a transparent election.
However, with the country's main opposition party, Pakistan Tehreek-e-Insaf (PTI), and its leader, former Prime Minister Imran Khan, having faced months of a nationwide crackdown, concerns have been raised about whether the caretaker government and the ECP are capable of holding fair elections.
Khan and his government were removed in April last year through a parliamentary vote of no confidence. The 70-year-old, who had been campaigning across the country to hold early elections after his removal, was jailed on August 5 on corruption charges.
Later, a court suspended his three-year sentence, but Khan has remained in prison over charges related to the "cypher case", in which he is accused of making public the contents of a diplomatic cable for political gains.
The political uncertainty in Pakistan has come at a time of economic instability. The country was hit by a balance of payments crisis as it tried to service high levels of external debt and deal with crushing inflation before the International Monetary Fund granted a $3bn bailout package in June.