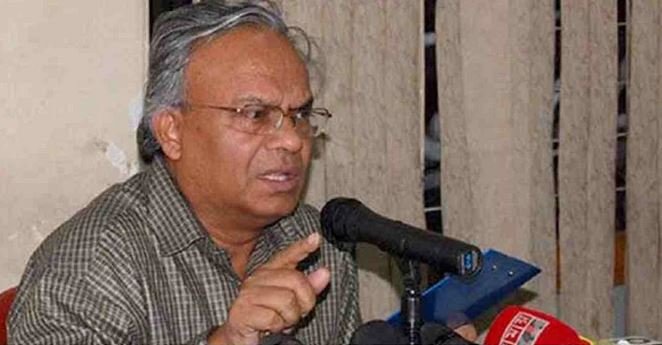 BNP's Senior Joint Secretary General Ruhul Kabir Rizvi on Sunday condemned the arrests of the party's vice chairmen Barrister Shahjahan Omar, Air Vice Marshal (retd) Altaf Hossain Chowdhury, and organizing secretary (Mymensingh division) Syed Saleh Ahmed Prince as well as others.
Of them, Barrister Shahjahan Omar was arrested from Dhaka late at night yesterday, Altaf from Uttara early today, and Saleh Prince also from Dhaka on Saturday, reports UNB.
Demanding immediate release of the arrested leaders and activists, Rizvi alleged that Prime Minister Sheikh Hasina has turned the country into a "big prison," said a media release signed by Md Taiful Islam Tipu, assistant office secretary of the BNP.
"The Election Commission (EC) is urging BNP to participate in the next election, and at the same time, a crackdown has started to arrest leaders and activists from all walks of life, including senior leaders. It seems to be a great mockery," the media release said.
"Sending a letter from the EC to the BNP office, locked by the law enforcers, was another mockery," he said in the media release, adding that the government is determined to grab state power by holding the next election under whatever circumstances.
"But people won't let this illegal government implement their dream," he said.
People won't return home leaving the streets without implementing their demands, including the resignation of the government, the BNP leader said.