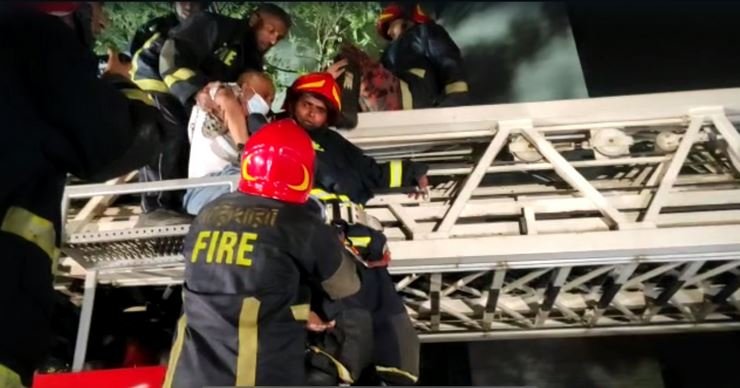 A man, aged around 30 years old, was killed after a fire quickly tore through a residential building in the capital's Gulshan Sunday evening, the fire service said.
He was declared dead at 10:25pm after being rushed to Dhaka Medical College Hospital, Inspector Bachchu Mia, in-charge of the hospital's police outpost, said.
Twenty-two people have been rescued so far from the building, which got engulfed in huge flames, Anwarul Islam, warehouse inspector of the Fire Service and Civil Defence headquarters media cell, said.
"The fire broke out on the seventh floor of a 12-storey building in Gulshan-2 at 6:59pm. However, the reasons for the fire mishap and the extent of damage could not immediately be confirmed," he added.
In the visuals emerging from the site, huge flames coupled with thick clouds of black smoke were seen billowing out of the building.
On information, 19 firefighting units responded to the blaze, and the responders are trying to tame the flames, Anwarul said.