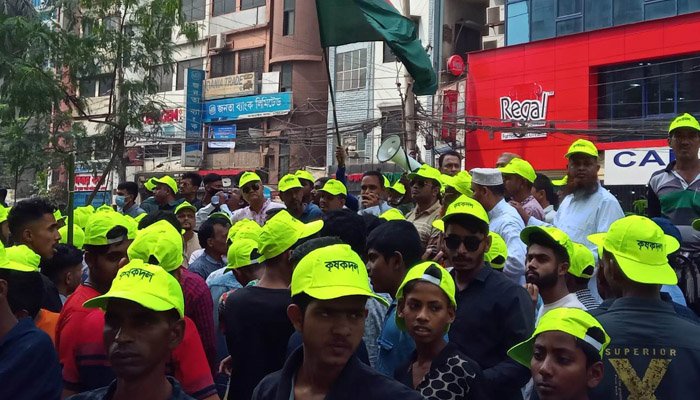 Leaders and activists of the main opposition BNP thronged the party's Nayapaltan central office to take part in their protest rally, which started on Saturday afternoon.
The party is holding the rallies in cities across all divisions on Saturday to press home their 10-point demand, including holding the next general election under a non-party caretaker government.
Mirza Fakhrul Islam Alamgir, the party secretary general, will address the rally as the chief guest.
Besides, all other metropolitan city units of BNP will also arrange a similar programme to be attended by party senior leaders, including standing committee members.
Apart from BNP, Ganotantra Mancha, Jatiyatabadi Samamona Jote, Gonoforum and People's Party, Jatiyatabadi Samamona Jote, Peshajibi Ganatantrik Jote, 12-party alliance, Bam Ganatantrik Oikya and LDP will also hold separate rallies from 11:00-12:00pm in different areas of the capital.
In December last year, BNP and like-minded parties and alliances started a simultaneous movement based on their common objective of ousting the present government and holding the next election under a non-party neutral government.