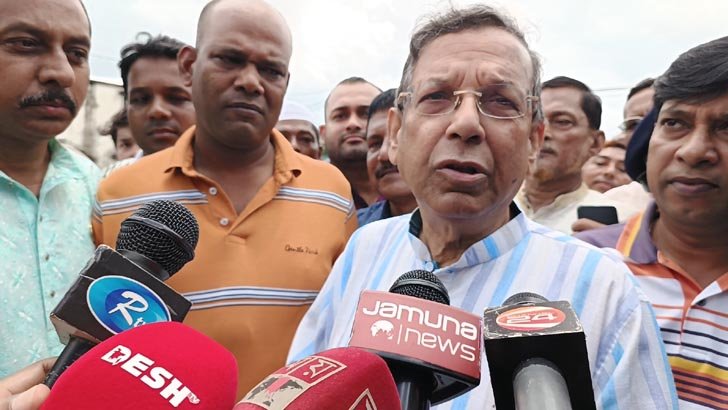 Law Minister Anisul Huq has said that BNP should submit an application to the home ministry to take Khaleda Zia abroad for treatment.
"I have'nt received any application regarding Khaleda Zia's going abroad. They should submit an application to the Home Ministry, then it will ask for law ministry's opinion. A decision will be reached upon their formal submission."
Responding to a question of journalists on Khaleda Zia's going abroad, Minister Anisul Huq said this around 11am on Saturday in Brahmanbaria's Akhaura.
"Khaleda Zia continues to receive quality healthcare at Evercare Hospital despite her prison sentence, courtesy of the benevolence of Prime Minister Sheikh Hasina," the law minister added.
Regarding BNP's threat of hartal, blockade, the minister said that if they break the law, the law will run at its own pace.
Earlier on September 18, the Security Services Division under the Home Ministry issued a notification extending the suspension of Khaleda's jail term by another six months.