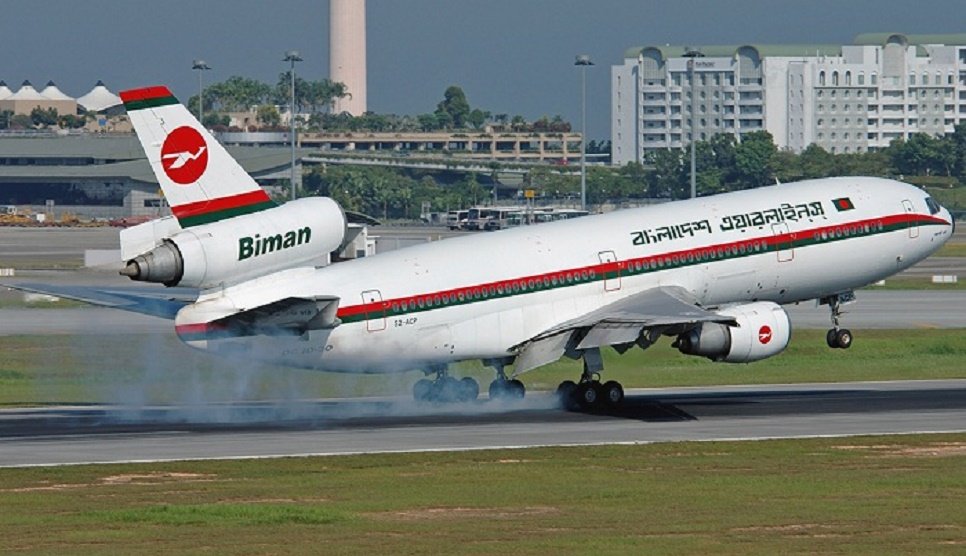 A Dhaka bound flight of Biman Bangladesh Airlines from Kolkata made an emergency landing at Hazrat Shahjalal International Airport (HSIA) in the capital on Monday.
After bursting a tyre, the flight BG-392 made the emergency landing.
Group Captain Qamrul Islam, also an executive director of  HSIA, said the aircraft made an emergency landing after bursting of its right side tyre from behind. All passengers are now safe, he said.
According to airport sources, the model of the flight is Dash 8-400 aircraft. The flight left India at 9:19am for Dhaka and decided an emergency landing at 9:45am at HSIA.
Later, it landed at 10:03am safely at the airport where three fire fighting units were kept ready to avoid any untoward incident.