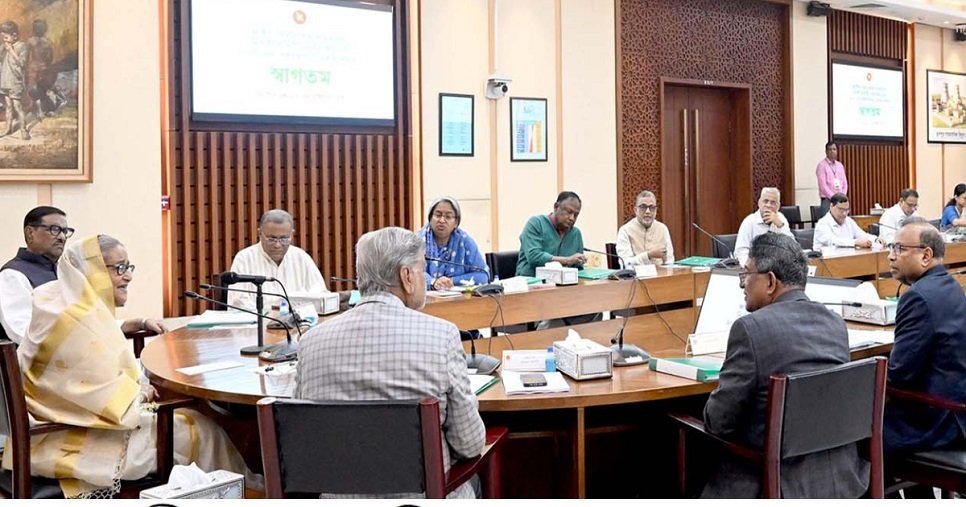 The Executive Committee of the National Economic Council (ECNEC) on Tuesday approved a total of 11 projects involving an overall estimated cost of Tk 4,252.66 crore.
Of the total project cost, Tk 3,645.21 crore will come from the government fund while the rest of Taka 607.45 crore as project assistance.
The approval came at the weekly ECNEC meeting held at the NEC Conference Room in the capital's Sher-e-Bangla Nagar with Prime Minister Sheikh Hasina in the chair.
Planning Minister MA Mannan while briefing reporters after the ECNEC meeting said that of the approved 11 projects, six are new while five are revised projects.
The approved projects are: Establishment of cancer centre at Dhaka CMH (2nd phase) with Tk 246 crore, Establishment of 10 secondary schools adjacent to Dhaka, 1st revised with an additional cost of Tk 76.94 crore, Secondary education sector investment Programme, 3rd revised, without any additional cost.
The other projects are— construction of Swadhinata Tower at Suhrawardy Uddyan in Dhaka, 3rd phase, 1st revised with an additional cost of Tk 131.91 crore, nutrition development through production of fruits round the year, 2nd revised with an additional cost of Tk 211.32 crore and flood reconstruction emergency assistance project with Tk 300 crore.
The rest of the projects are— infrastructural development of Jamalpur district with Tk 1,125 crore, WASH Sector Strengthening and Sanitation Market System (SanMarks) Development Project in Bangladesh with Tk 156.25 crore, climate resilient sustainable water supply, sanitation, and hygiene project in Bangladesh with Tk 274.48 crore, Dredging at inner bar at Mongla Port channel, 1st revised with an additional cost of Tk 198.54 crore and road widening and development on Bhulta-Araihazar-Bancharampur-Nabinagar-Shibpur-Radhika regional highway with Tk 1,532.22 crore.