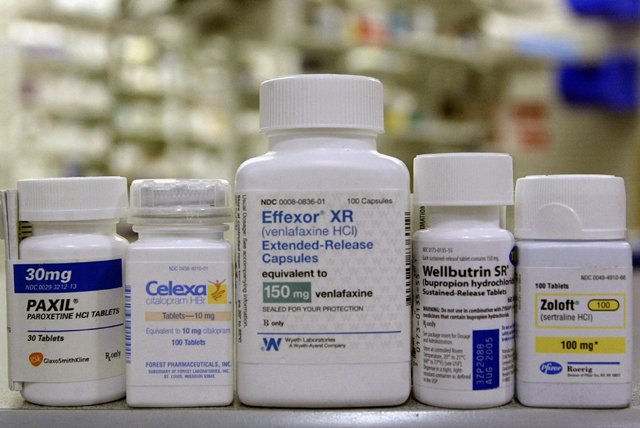 There is little evidence that most antidepressants are effective against chronic pain, the largest study conducted on the subject said on Wednesday.
However, the British researchers who carried out the review emphasised that patients should not stop taking their current medication, advising them to talk to their doctors instead, AFP reports.
Chronic pain, or any kind of pain that lasts more than three months, is estimated to be experienced by one-third of people.
Opioids, long prescribed for such cases, are no longer recommended for most patients because they can be addictive and dangerous, particularly over the long term.
So antidepressants are often prescribed for chronic pain patients in the hope that the chemicals in the brain that affect mood could also impact pain.
But a new Cochrane review, which evaluated all the research related to the topic for the first time, said there was a "low certainty" of the effectiveness and safety of almost all antidepressants against chronic pain.
Scientists from several UK universities looked at 176 trials that included nearly 30,000 patients who took 25 different antidepressants for their chronic pain.
They were only confident in the efficacy of one antidepressant, duloxetine, for short-term pain relief.
While it was equally effective for fibromyalgia as well as musculoskeletal and nerve pain, the researchers said there was a lack of data on long-term side effects.
Another antidepressant, milnacipran, could also reduce pain but researchers were less confident because there were fewer available studies.
– Doctors 'fall into habit' –
For amitriptyline, one of the most commonly prescribed antidepressants for chronic pain, researchers said they could not assess whether it had any effect or was safe due to a lack of reliable evidence.
The study's lead author, Tamar Pincus of the University of Southampton in the UK, said it was easy for doctors to "fall into a habit of prescribing" amitriptyline.
Because one in three people with chronic pain reports a positive response to placebos, it was likely doctors had heard glowing reviews of the drug from their patients, she told an online press conference.
But Pincus emphasised that it would be "really dangerous" for patients to suddenly stop taking antidepressants.
"Please talk to your GP," she added.
The researchers called for better research to be carried out — and for health guidelines to be updated to reflect the best current knowledge.
Ryan Patel, a pain researcher at King's College London not involved in the research, also advised patients to keep taking antidepressants "if they work for you".
"What this comprehensive analysis demonstrates is that when clinical trials are designed poorly under the assumption that everyone's experience of pain is uniform, most antidepressants appear to have limited use for treating chronic pain."