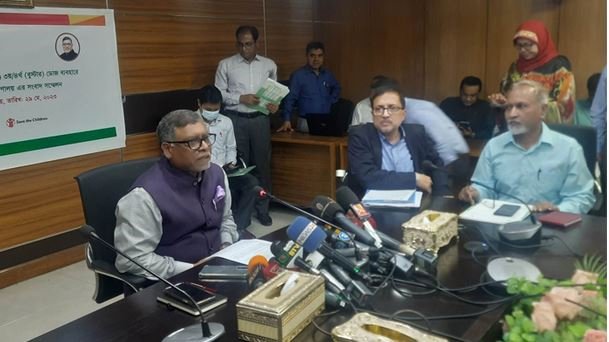 A total of 1, 704 people have been infected with dengue from January to May this year, which is five times higher than the same period last year.
The Directorate General of Health Services (DGHS) has recorded 13 deaths so far this year. It said 320 people were hospitalised with dengue between January 1 and May 29 last year.
Health Minister Zahed Maleque informed this to media at a press briefing at the Secretariat in the capital on Monday afternoon
The minister said separate wards and beds have been set up at hospitals across the country for treatment of dengue patients. Doctors and nurses were also being trained to tackle the situation.
He said they have taken the assistance from the teachers, students and army men to run the awareness campaign against the dengue.
The minster also urged the people to keep their homes and surrounding areas clean to avoid the mosquito borne disease.
He in the programme also informed that the government would begin the Covid-19 booster dose campaign across the country from this week.
The government will get 30 lakh variant-containing vaccines (VCV) from the World Health Organization, he added.