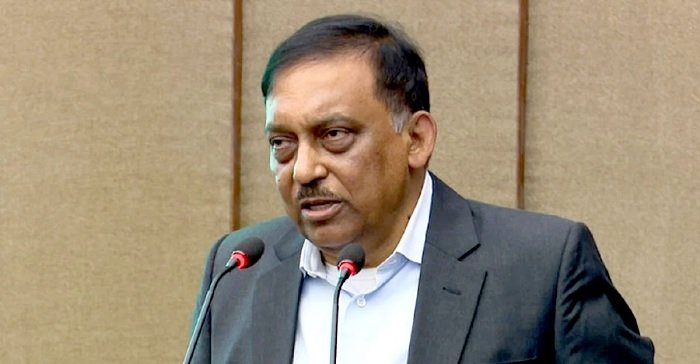 Home Minister Asaduzzaman Khan Kamal has said the United States' new visa policy is their own internal matter. They have wanted to know the reaction of Bangladesh in this regard.
"We told them that Awami League would hold a free and fair general election. No election will be held in the country using musclemen and barrels of guns. The United States have been informed that the election will be free, fair and participatory," he said while talking to reporters at his office at Bangladesh Secretariat on Wednesday (May 31) following a meeting with US Ambassador Peter Haas.
An hour-long meeting between the Home Minister and US Ambassador was held at the secretariat. However, Ambassador Peter Haas declined to say anything else about the meeting.
The Home Minister said the US ambassador came to know about Bangladesh's reactions about the new US visa policy. He was told that it was their internal affair. Awami League has no reaction to it. The government is determined to hold a free and fair general election.
The minister further said the US ambassador wanted to know why special security on diplomats on the roads was suddenly withdrawn. He was informed that all the embassies and high commissions would be provided same security. If someone wants additional security, it will have to be taken paying fees.
He said security would not be allowed to hamper at the diplomatic zone. The government is cautious so that all the foreign citizens stay safe.
Asaduzzaman Khan said Awami League doesn't believe in any kind of conspiracy. It also doesn't believe in any muscle power. "Awami League wants to go to power with the people's votes."