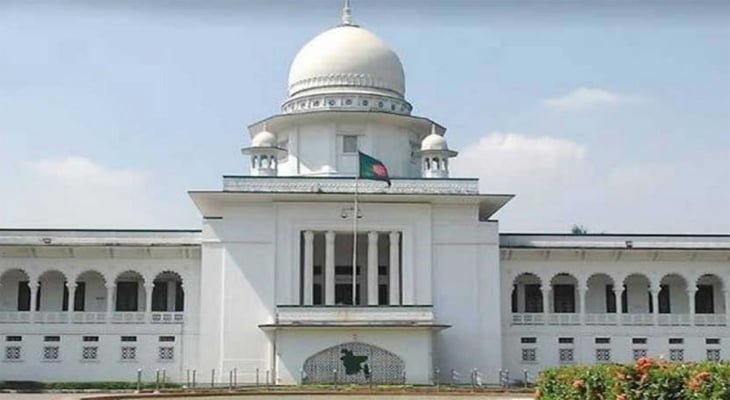 The High Court has sentenced Sohail Rana, former Cumilla Chief Judicial Magistrate, to 30 days' imprisonment on charge of contempt of court.
Besides, he has been ordered to surrender before Dhaka's Chief Judicial Magistrate Court within seven days.
An HC bench of Justice Md Badruzzaman and Justice SM Masud Hossain Dulon on Thursday passed the order after hearing on a rule issued earlier.
Sohel Rana is currently attached to the Ministry of Law as Additional District Judge.
The court also fined him Tk 5,000.
Sohel Rana has submitted an explanation regarding the disregard of the top court's order in a case. But the HC did not satisfied with the explanation and passed the order today.
Senior lawyer Shah Monjurul Haque was present on behalf of Sohel Rana, while lawyer Pronoy Kanti Roy was on behalf of petitioner.
Pronoy Kanti said that Sohel Rana offered an unconditional apology but the HC denied the apology and gave him one month jail sentence.