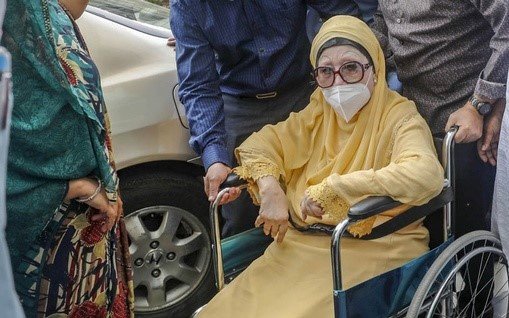 A Dhaka court has set November 13 for hearing on charge framing in 11 cases, including a sedition case, filed against BNP Chairperson Khaleda Zia.
Judge Md Asaduzzaman of Dhaka Metropolitan Sessions Judge's Court set up at Keraniganj Central Jail adjourned the hearing following a petition submitted by the defence on Thursday and fixed the new date.
Among the 11 cases, eight were filed with Darus Salam Police Station of the capital over violence, two were filed with the Jatrabari Police Station, and one was filed on charge of making seditious comments on freedom fighters and martyrs of the Liberation War.
Three other corruption cases — Gatco, Niko and Boropukuria coalmine –against Khaleda are now pending with three other special courts in Dhaka.
Two more cases are pending with the Second Additional Chief Metropolitan Magistrate's Court.
Khaleda Zia, who is out of jail following an executive order from the government, are undergoing treatment at Evercare Hospital.