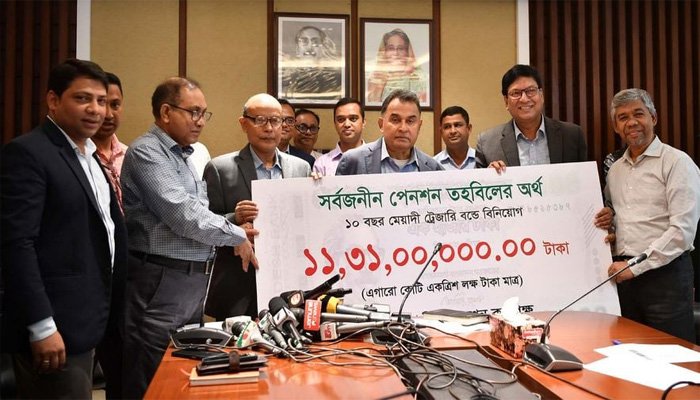 The government has initially invested Tk 11.31 crore in 10-year treasury bonds from the universal pension fund.
Finance Minister AHM Mustafa Kamal on Sunday inaugurated the activities at a press conference at Finance Ministry conference room in the capital.
In the presence of Finance Secretary Dr Md Khairuzzaman Mozumder, National Pension Authority Chairman Kabirul Ezdani Khan officially handed over the treasury bonds to the Finance Minister.
At the press conference, it was informed that approximately 15,000 people have registered for the pension scheme by paying subscriptions, resulting in a total deposit of Tk12.54 crore as of Sunday.
Out of this amount, Tk11.31 crore has been invested in 10-year treasury bonds.
In his speech, Mustafa Kamal said the subscriptions of all the participants in the pension scheme will be deposited as a 'universal pension fund'.
National Pension Authority will invest the money in safer and less risky sources, he added.
He said that treasury bonds will be given priority in terms of investment.
Referring to the amount of South Korea's national pension fund of US$700 to $800 billion, he expressed hope that a strong pension fund will be developed in Bangladesh in the future.