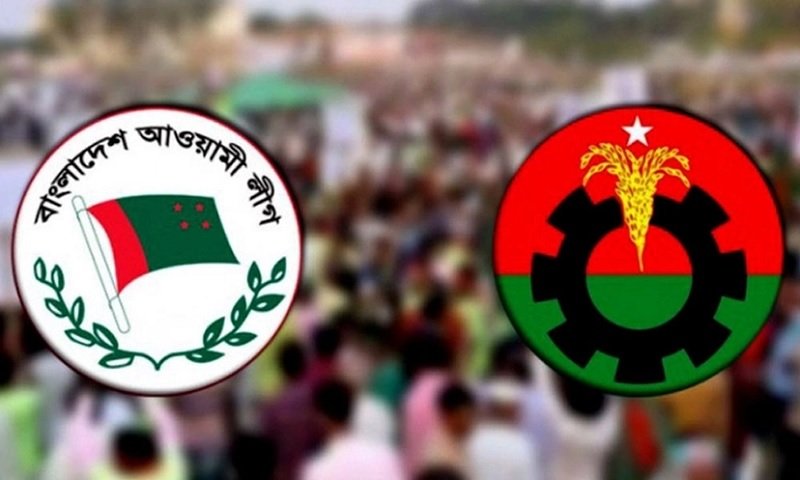 Dhaka Metropolitan Police (DMP) has accorded permission to main opposition BNP and ruling Awami league to hold their grand rallies at Naya Paltan and south gate of Baitul Mukarram National Mosque in the capital respectively tomorrow (Saturday).
But, Bangladesh Jamaat-e-Islami was not given any permission to hold its grand rally at Motijheel Shapla Chattar in the capital.
However, the DMP very tactfully imposed 20 conditions on both the parties for holding their rallies.
On Friday night, the DMP's additional commissioner (Crimes and Operations) Mahid Uddin confirmed it.
He said two major parties were given permission to hold rallies at their venues of choice on 20 conditions.
On October 18 last, BNP Secretary General Mirza Fakhrul Islam Alamgir announced holding the party's grand rally at Nayapaltan in the capital on October 28 (Saturday). Seeking permission to hold the grand rally, BNP sent a letter to the DMP.
Amid uncertainty over the venue, the DMP has given permission at night before the grand rally.
On the other hand, ruling Awami League sent a letter to the DMP seeking permission to hold a rally at the south gate of Baitul Mukarram Mosque on the same day.