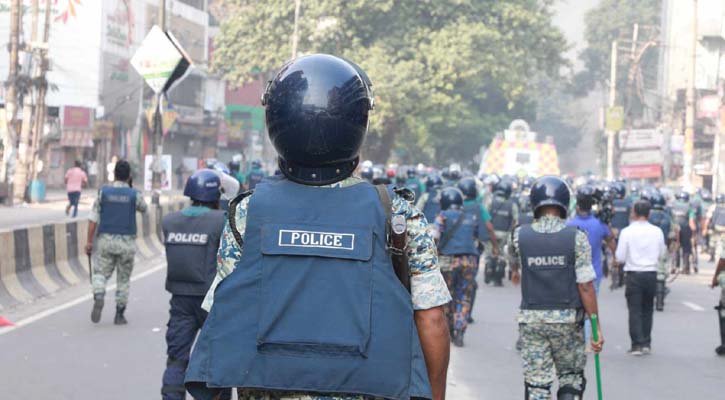 The grand rally of BNP foiled after police fired rubber bullets, sound grenades and lobbed tear gas shells, forcing the party leaders and activists to leave Nayapaltan rally venue.
The rally, which began in front of the BNP Nayapaltan central office, was foiled at 2:15 pm on Saturday in police action.
Meanwhile, the BNP men also set fire on papers on the streets protesting the police attack.
A tense situation has been prevailing at Nayapaltan area amid huge presence of police, RAB, members of Border Guard Bangladesh (BGB).
Around 1:30pm, a clash ensued between BNP and police members in Kakrail. BNP men set fire on a police box there.