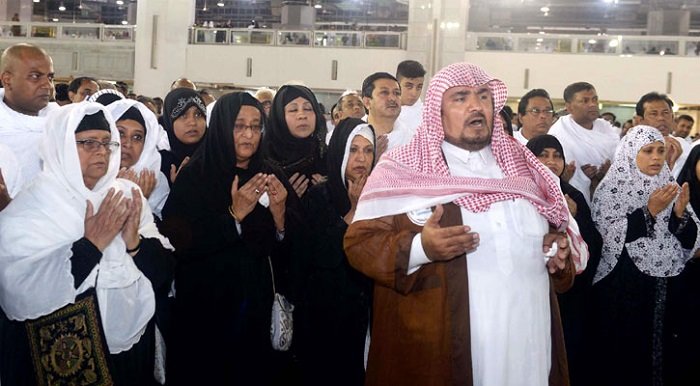 Prime Minister Sheikh Hasina, now on a three-day official visit to Saudi Arabia, performed the holy Umrah at the Holy Mosque of Masjid Al Haram in Makkah on Monday morning.
The Prime Minister along with her younger sister Sheikh Rehana first performed "tawaf" around the holy Ka'aba Sharif and later walked and ran between Safa and Marwa, reports BSS.
She also offered prayers at the Holy Mosque.
During the time, the premier prayed for the continued peace, prosperity and progress of the Muslim Ummah including Bangladesh and its people.
Foreign Minister Dr A.K Abdul Momen, Prime Minister's Adviser on Private Industry and Investment Salman Fazlur Rahman, State Minister for Foreign Affairs Md Shahriar Alam and State Minister for Women and Children Affairs Fazilatun Nessa Indira as well as other members of the entourage performed the holy Umrah.
Later, the Prime Minister offered Fazr prayers joining the Jamaat at the holy Masjid-al Haram.
Earlier, the Prime Minister left Madina by air and reached Jeddah from where she travelled to Makkah by road.
The premier is expected to return home on Wednesday morning.