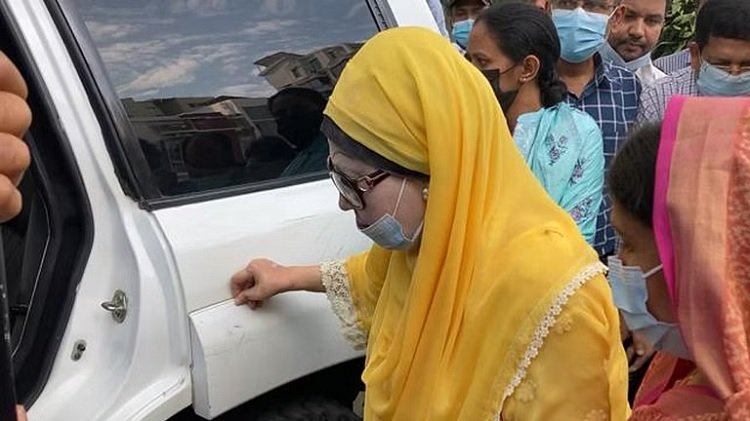 BNP Chairperson Khaleda Zia has returned to her house from the Evercare Hospital in Dhaka after a five-day stay in the hospital.
She reached her 'Firoza' residence at Gulshan at about 6.20pm on Thursday.
Earlier,  Khaleda Zia was admitted to the hospital on April 29.
Former prime minister Khaleda Zia, 77, has been suffering from various ailments, including liver cirrhosis, arthritis, diabetes, kidney, lung, heart, and eye problems. It become essential to shift her to the hospital if her condition worsens.
She visited the same hospital for health check-up on April 6.
The 77-year old Khaleda Zia was transferred to a hospital for medical treatment in April 2019. In March 2020, she was released for six months on conditions that she would be allowed to stay at her residence at Gulshan in Dhaka and she would not be allowed to travel abroad. She is also informally prohibited from making political moves, as doing so would result in re-imprisonment.
Recently, the six-month period suspension of her sentence was granted for the seventh consecutive time.
Khaleda Zia was sent to the Old Dhaka Central Jail as a lower court sentenced her to five years' imprisonment in the Zia Orphanage Trust corruption case on February 8, 2018.