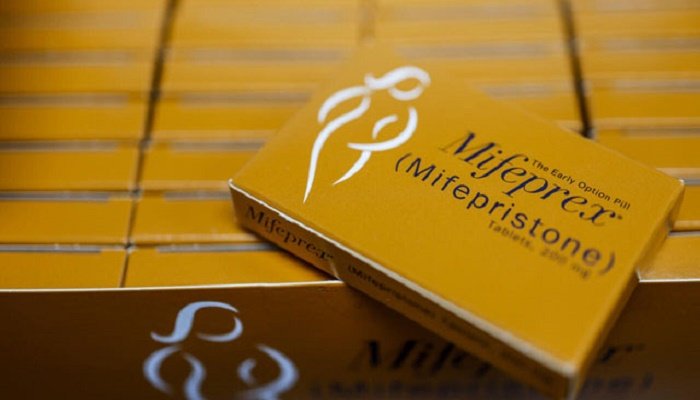 A US federal appeals court panel appeared skeptical on Wednesday of preserving access to a widely used abortion pill.
The three conservative judges pushed back against government arguments that the decision on whether to allow the use of mifepristone should be left to the Food and Drug Administration (FDA), which approved the drug more than 20 years ago.
"We are allowed to look at the FDA just like we're allowed to look at any agency," said Judge James Ho. "That's the role of the courts."
Anti-abortion groups are seeking to have mifepristone banned, claiming despite its long track record that it is unsafe. The case is the latest skirmish in the battle over reproductive rights in the United States.
Ho and one of the other judges on the panel of the New Orleans-based 5th Circuit Court of Appeals were appointed by former president Donald Trump, while the third was also named by a Republican president, George W. Bush.
All three judges seemed unconvinced by arguments by the Justice Department of Democratic President Joe Biden and lawyers for mifepristone manufacturer Danco that the drug should be allowed to remain on the market.
The case stems from a ruling by a conservative US District Court judge in Texas that would have banned mifepristone, which accounts for more than half of the abortions in the United States.
The 5th Circuit Court blocked a ban on the abortion pill, but imposed tough restrictions on access, after which the baton was handed to the Supreme Court, where conservatives wield a 6-3 majority.
The Supreme Court temporarily preserved access to mifepristone, freezing the rulings by the lower courts, and sent the case back to the 5th Circuit.
Jennifer Dalven, director of the ACLU Reproductive Freedom Project, was pessimistic following Wednesday's hearing.
"The arguments today demonstrated in detail that the case has no legal or scientific merit and should have been laughed out of court from the very start," Dalven said.
"Unfortunately, the deck is stacked as the judges hearing this case are well known for their extraordinary hostility to abortion," Dalven said.
Any ruling by the appellate court is likely to eventually reach the Supreme Court, which overturned the constitutional right to abortion 11 months ago.
Since then, more than a dozen states have banned abortion and it has been severely restricted in others.
Mifepristone is one component of a two-drug regimen that can be used through the first 10 weeks of pregnancy.
It has a long safety record, and the FDA estimates 5.6 million Americans have used it to terminate pregnancies since it was approved in 2000.