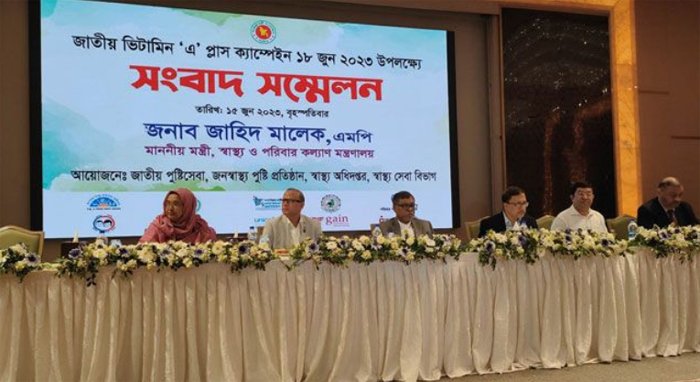 The 'National Vitamin-A Plus Campaign' will be observed on June 18 across the country to feed vitamin-A Plus capsule to over 2.20 crore children aged between six months to 59 months to prevent childhood blindness and reduce child mortality.
Under the campaign, around 25 lakh children aged between 6 months and 11 months will be given a blue colour capsule each while one crore 95 lakh children aged between 12 months and 59 months will be administered a red capsule each on the day, said Health and Family Welfare Minister Zahid Maleque said at a press conference at a hotel in the capital on Thursday.
The day-long campaign would be conducted at all government health centres and mobile health centres. However, the campaign will continue for four days in hill tracts and remote areas.
A total of 2, 40,000 volunteers will work at 1,20,000 centres while 40,000 health workers will participate in the campaign.