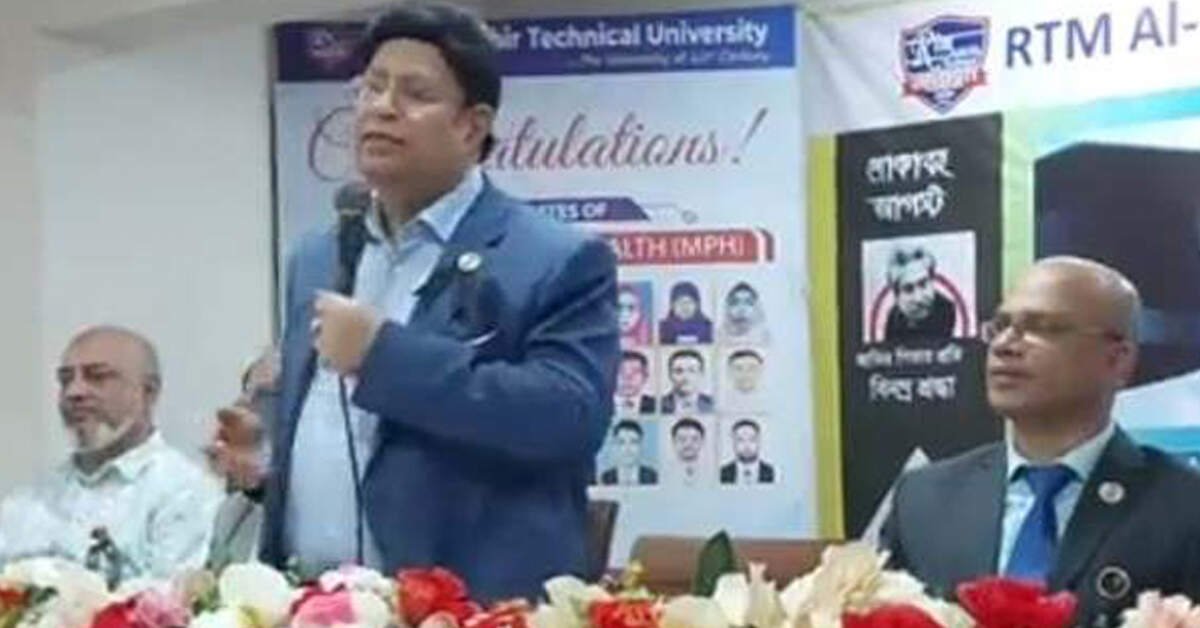 Foreign Minister and Sylhet-1 Constituency MP AK Abdul Momen said that the next election will be held according to the country's governance system. This country does not run on the advice of any foreign power. We have constituted a strong Election Commission. We have done everything necessary for fair elections.
He said these things in response to the questions of the journalists after giving certificates to the students of a private university in Shahi Eidgah of Sylhet city on Saturday (August 12) at noon.
In response to another question, the foreign minister said that Bangladesh is an independent country. We do not follow the advice of any force.
The foreign minister also said that it seems that the prime minister will attend the upcoming BRICS summit. If the new country is not included in BRICS this year, there is an opportunity to discuss various issues with the heads of state of different countries.