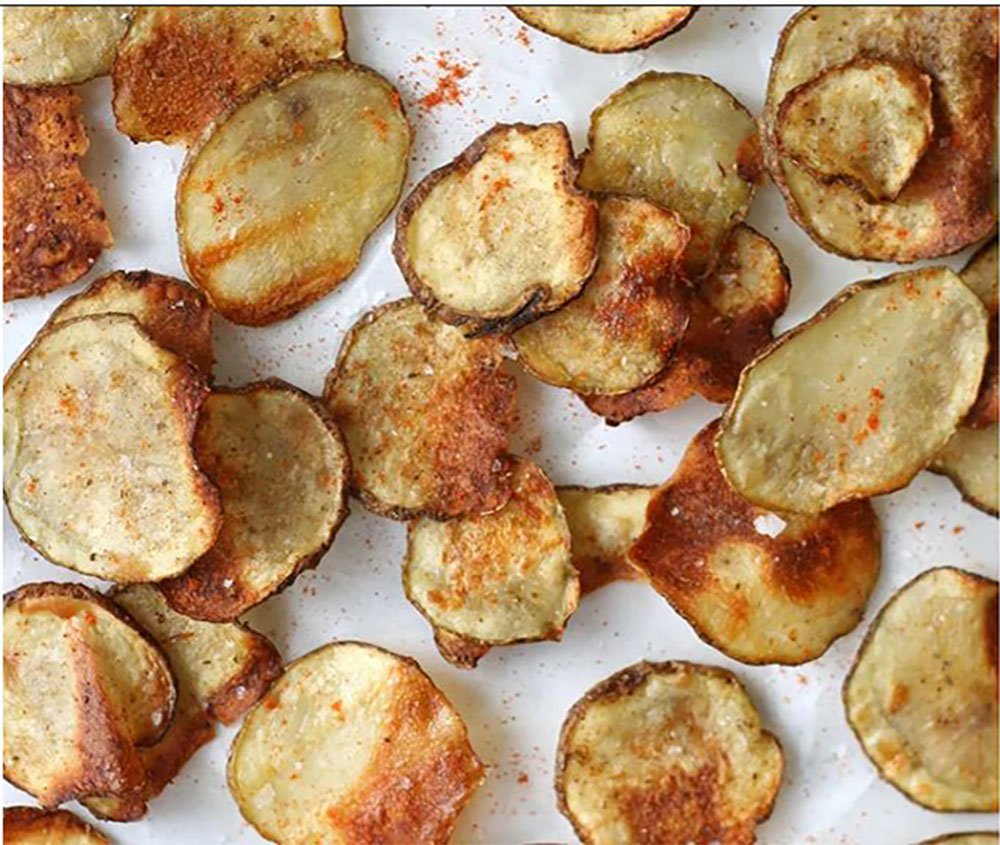 Ingredients:
v 4 russet potatoes, washed and dried
v cup olive oil
v 1 tbsp coarse salt, or more to taste
v 1 tbsp Old Bay seasoning (optional)
Method:
1. Preheat the broiler on its low setting. (Note: If your broiler isn't adjustable or is particularly intense, just preheat the oven to 475 F.) Place a roasting rack on a baking sheet.
2. Using a mandoline or a sharp knife, slice the potatoes very thinly–about ?-inch thick. In a large bowl, toss the potato slices with the olive oil, salt and Old Bay seasoning, if using.
3. Arrange the potatoes on the roasting rack (you may have to do a few batches, as the slices should be spread out so they can get crispy). Cook the potatoes until they're crisp and golden brown, 5 to 7 minutes. Repeat with the remaining potatoes. Cool completely. Store in an airtight container for up to three days.