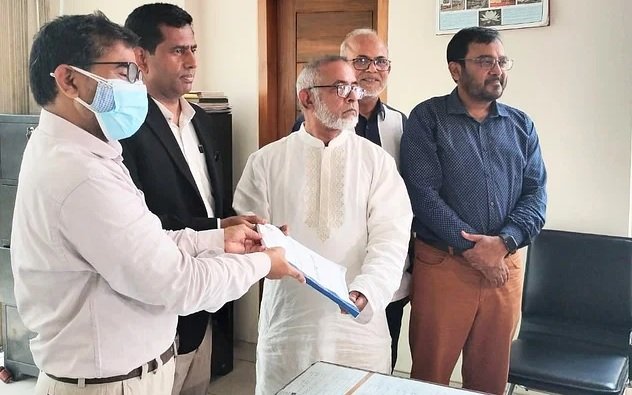 The High Court has issued a ruling seeking an explanation as to why the Amar Bangladesh Party (AB Party) should not be registered as a political party.
The court also asked the Election Commission (EC) why its decision not to register the AB Party should not be declared illegal.
The HC bench of Justice KM Qamrul Qader and Justice Mohammad Showkat Ali Chowdhury passed the order on Thursday after hearing a writ petition filed by the AB Party.
The chief election commissioner, secretary and deputy secretary of the Election Commission have been asked to respond within four weeks.
On July 24, the Election Commission decided not to give registration to the AB Party. Challenging the decision of the EC, convener of the party AFM Solaiman Chowdhury filed the writ in the High Court on August 23.
Lawyer Advocate Tajul Islam (party's joint convener) moved for the writ petitioner during Thursday's hearing.
On August 8, the AB Party filed an application to the Election Commission to review its decision regarding the party's registration.