Visiting French President Emmanuel Macron went to the residence and studio of popular music artist Rahul Ananda around 11:45pm on Sunday. There he spent 1 hour and 40 minutes.
Rahul Ananda performed for him. He showed Macron his instruments at the studio.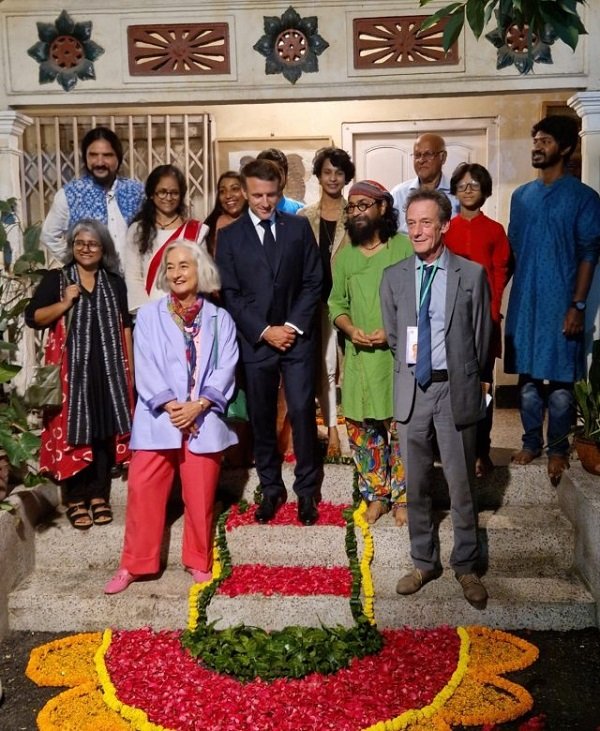 At that time, Information and Broadcasting Minister Dr Hasan Mahmud and the members of his band 'Joler Gaan' were also present there.
Before leaving Rahul's residence, Macron gifted a 'pen' to Rahul Ananda. With a joyful mind, Rahul promised that he would write new songs with this pen.
Then President Macron told him, "I'll wait for your songs."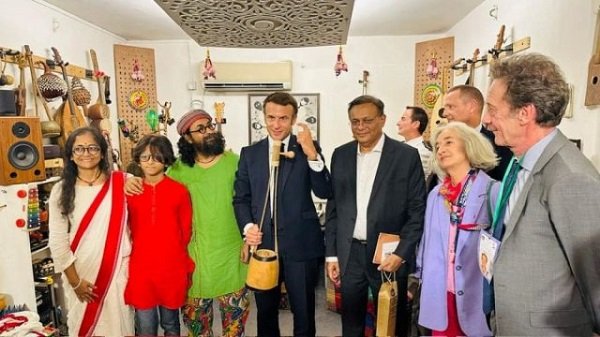 Macron enjoys the local culture while visiting any country. As part of this, he visited Rahul Anand's studio in Dhaka under the supervision of Alliance Francaise.