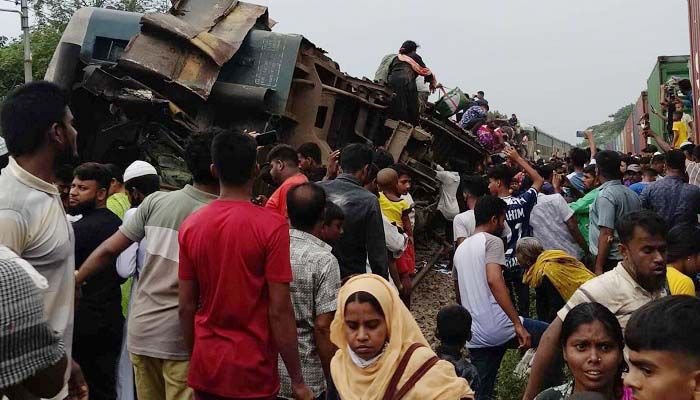 The death toll in a collision between two trains in Bhairab of Kishoreganj has risen to 15.
The collision which occurred at around 2:30pm on Monday injured many more, Kishoreganj Superintendent of Police Mohammad Rasel Sheikh confirmed.
Four units of the Fire Service and Civil Defence (FSCD) and members of RAB, Railway and district police are conducting rescue operations.
FSCD Senior Staff Officer (Media) Shahjahan Shikdar said the death toll may rise above 100.
Eyewitnesses said a cargo train hit the Dhaka-bound intercity Egarosindhur Express train at the Bhairab station. The collision damaged several compartments of the intercity train.
Some compartments were derailed, trapping passengers underneath. Bodies of deceased passengers were seen strewn around the tracks.