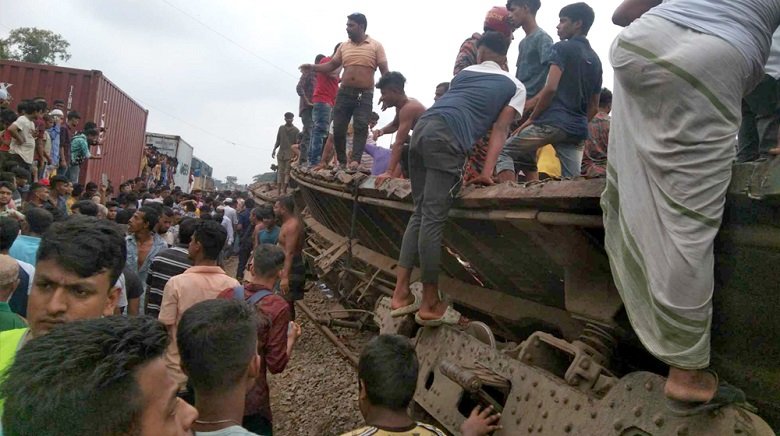 Rail connectivity with Dhaka and Chattogram, Sylhet and Kishoreganj has been restored after four hours of a train collision between a freight train and the Dhaka-bound Egarosindhur Express in Bhairab upazila of Kishoreganj district on Monday afternoon.
Bangladesh Railway division commercial officer (Dhaka division) Shahalam Kiran Shishir confirmed the matter.
Earlier, at least 20 were killed and several others injured when a freight train and a passenger train collided in Kishoreganj's Bhairab upazila this afternoon.
The accident occurred when a container train headed towards Chattogram collided with the Dhaka-bound Egarosindhur Express at the Jagannathpur railway crossing, causing 20 people dead and many other injured.