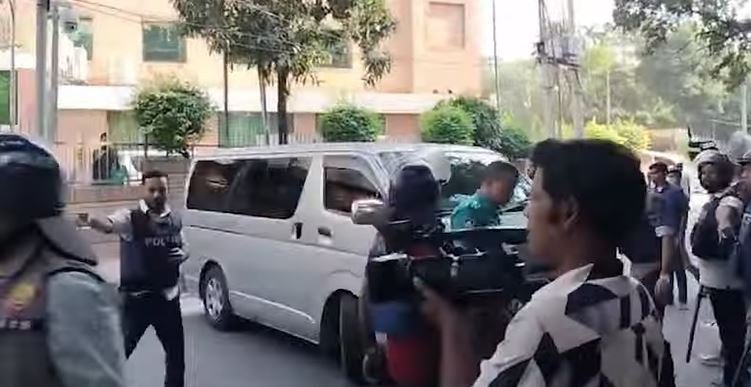 BNP secretary general Mirza Fakhrul Islam Alamgir has been picked up from his Gulshan residence in the capital.
A team of Detective Branch of (DB) Police raided Fakhrul's Gulshan-2 house and, later, detained him at about 9:25am on Sunday.
He was taken to DB office on Minto Road.
Mirza Fakhrul's wife Rahat Ara Begum said a team of DB police came to their house in the morning and talked to Fakhrul and others.
She said the law enforcers first took away the footage and hard disk of CC camera of the house.
"Ten minutes later, they came back again and took him (Fakhrul) away," Rahat Ara said, adding that, Fakhrul is very ill and he has been undergoing treatment.
"I can't accept that a 75-year-old man will be taken away in this way. I hope they will release him after quizzing," she said.
Meanwhile, law enforcement agencies have cordoned off BNP standing committee member Mirza Abbas's Shahjahanpur residence since Saturday night.