Newly elected mayor Anwaruzzaman Chowdhury has taken charge of Sylhet City Corporation (SCC) as the fifth mayor. He officially took over the duty from outgoing Mayor Ariful Haque Choudhury at Nagar Bhaban at 3:30 pm on Tuesday (November 7).
Local Awami League leaders including Expatriate Welfare and Foreign Employment Minister Imran Ahmed MP, Anwaruzzaman's wife Holy Begum Chowdhury, and outgoing Mayor Ariful Haque Choudhury's wife Shyama Arif were present.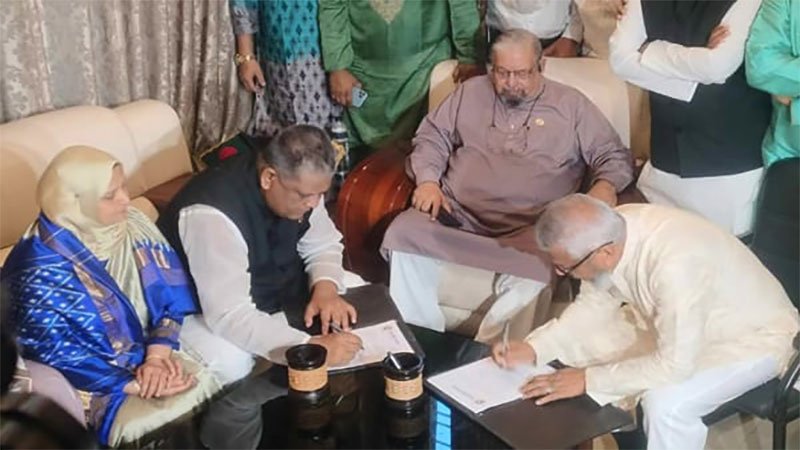 After assuming office, the new mayor Anwaruzzaman Chowdhury attended the transfer of responsibility and reconciliation ceremony organized in front of Nagar Bhaban.
Earlier, Anwaruzzaman Chowdhury visited the Hazrat Shahjalal (RA) shrine along with party leaders and activists.
Noted that Anwaruzzaman Chowdhury was elected mayor with a huge vote in the fifth Sylhet City Corporation election on June 21.