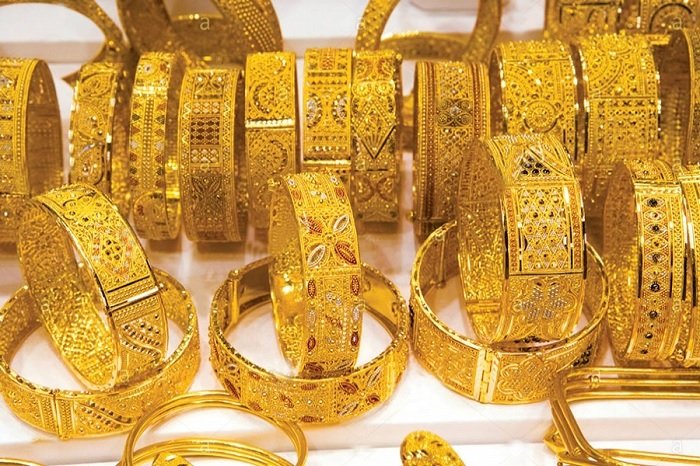 Gold prices in the country has set a new record, with each bhori (11.66 grams) now fixed at Tk 99,144.
Bangladesh Jewellers Association (Bajus) has fixed this all-time high rate which is going be implemented from Sunday (April 2, 2023).
The Bajus revealed the details in a press release, signed by its standing committee's vice-chairman Enamul Huq Bhuiyan Liton, on Saturday.
This is the highest ever price of this metal in the country's history.
Bajus said it raised the gold prices because of the rise in prices of pure gold in the local market.
According to the newly fixed prices, each bhori of 21 carat gold has been re-fixed at Tk 94,620, while 18-carat at Tk 81,095, and traditional gold price at Tk 67,570.
Meanwhile, the prices of silver have remained unchanged. The price of 22-carat of silver is Tk 1,715 per bhori, while 21-carat is Tk 1,633, 18-carat is Tk 1,400 and traditional method of silver is Tk 1,050.