Curry house where Prime Minister Rishi Sunak used to work shifts liquidated due to cost of living:
Concerns over 20% VAT rate which continues to put pressure on hospitality industry despite 20,000 signed petition to Treasury See News story here
Surging energy bills, cost of ingredients, staffing and train strikes see curry houses on the brink of collapse
Government thinks Covid is over and hospitality should just bounce back! The reality is far from "Business as Usual"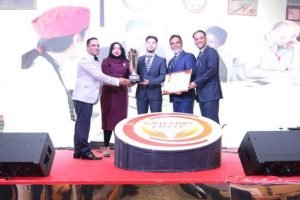 700 Curry House owners from all over the UK will gather on Tuesday 6th June  at the Meridian Grand, London to discuss the cost of living crisis and the impact this is having on the curry business.
In addition, curry house owners are suffering from the rise in inflation, 20% VAT rate, high interest rates as well as costly energy bills. With soaring supplier costs following the Ukraine/Russia war, curry house owners have seen a sharp rise in key staples such as cooking oil, onions and rice with many curry houses closing at an alarming rate.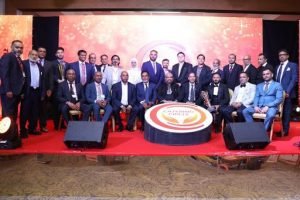 Still feeling the effects of the pandemic and before that Brexit, the industry is finding it hard to survive yet employs 100,000 staff in the sector and contributes £4.1 billion to the economy.
Over 700 curry houses will come together to discuss the crisis at the 6th Catering Circle conference on Tuesday 6th June at The Meridian Grand London.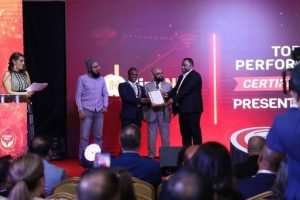 The event will be hosted by TV News Presenter Samantha Simmonds with comments from Lord Karen Bilimoria CBE, Jonathan Reynolds (Shadow Secretary of State for BEIS), Theresa Villiers MP, Michelin Star Chef John Burton-Race with the Bangladesh High Commissioner Saida Muna Tasneem and Apsana Begum MP alongside the British Bangladeshi business and media community.
Abdul Haque, Founder of the Catering Circle says: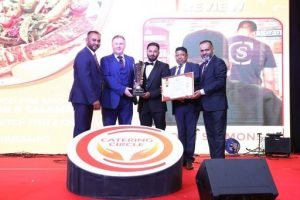 "We urgently need help from the Government. The Cost of Living crisis is destroying the Curry sector. It has been a difficult time for our restaurateurs who were already suffering from the crisis in the industry caused by Brexit and Covid. Now with the continuing Ukraine/Russia conflict and the alarming rise in costs and energy bills, especially the VAT rate at 20%, businesses simply can't stay open. As an industry we are constantly trying to find solutions to survive as well as stay relevant by focusing on green eco-healthy packaging, healthy dishes and ways to cut costs. But we need help urgently"