The High Court on Monday commuted the death sentence of seven militants to jail till death in Holey Artisan café attack case filed over the terrorist attack and brutal massacre at the Holey Artisan Bakery restaurant in Gulshan in 2016.
An HC bench of Justice Shahidul Karim and Justice Md Mostafizur Rahman commuted the punishment of the seven condemned convicts dismissing an appeal and death reference.
The seven convicts are – Jahangir Hossain, Aslam Hossain Rash, Hadisur Rahman, Rakibul Hasan Regan, Md Abdus Sabur Khan, Shariful Islam Khaled, and Mamunur Rashid Ripon. They are now behind the bars.
According to the Code of Criminal Procedure (CrPC), death penalties ordered by the lower court are examined by the HC before the punishment is confirmed.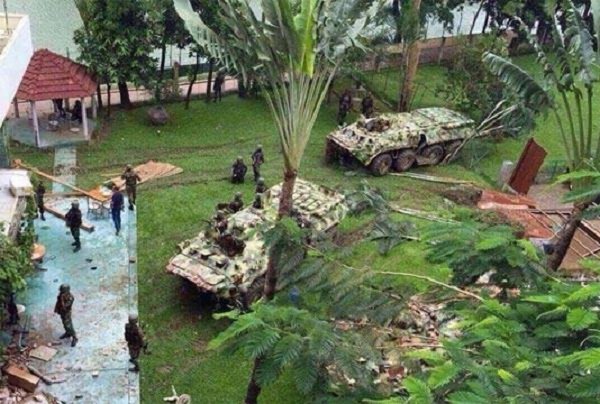 On the night of 1st July, 2016, five armed men stormed the café, frequented mostly by foreigners and took the diners there as hostage. At one stage, they started killing some of the hostages one by one. They killed 20 individuals, including three Bangladeshis, seven Japanese, nine Italians, and one Indian.
The hostage situation resulted in the deaths of two police officers and a cafe chef, with a restaurant employee later succumbing to their injuries.
During a subsequent rescue operation, the militants were killed by army commandos.
Islamic State terrorist group claimed responsibility for the attack, but the government of Bangladesh vehemently denied any presence of the organisation in the country.
Bangladesh authorities responded with a brutal crackdown on the militants after the gruesome attack.
A special anti-terrorism tribunal sentenced seven people to death on 27 November, 2019, for their involvement in the attack and fined them Tk 50,000 each.
Another suspect, Mizanur Rahman, was acquitted from the case charge.
The trial court then sent the case to the High Court for a death reference on 5th December, 2019.
The case was added to the High Court's cause list in January this year and hearings began on 3rd May. The High Court bench finished the hearings in the case on Oct 11 and set Oct 30 as the date for the verdict.