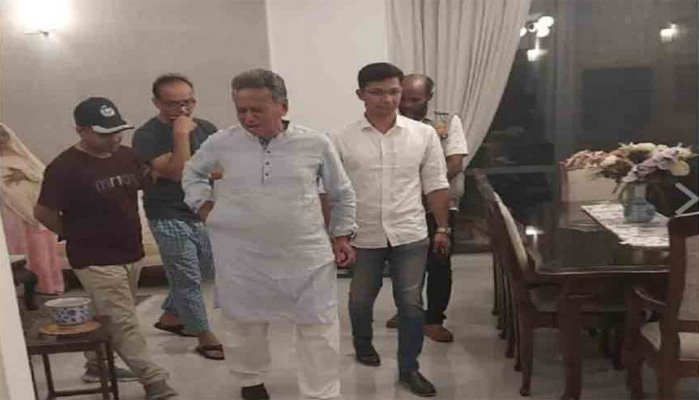 Detective Branch (DB) of Police detained BNP standing committee member Amir Khasru Mahmud Chowdhury from his house at Gulshan in the capital at around 1am on Friday.
Shamsuddin Didar, a member of the BNP chairperson's press wing, confirmed the news.
Later, Mohammad Harun Or Rashid, chief of DB of Dhaka Metropolitan Police, confirmed the detention of Amir Khasru Mahmud Chowdhury but did not mention in which case Khasru was held.
DB sources said Khasru might have been detained in sabotage case.
Earlier, BNP Standing Committee member Mirza Abbas and its joint secretary general Syed Moazzem Hossain Alal were arrested from the capital's Shajahanpur area on Tuesday night.
Meanwhile, BNP Secretary General Mirza Fakhrul Islam Alamgir was arrested in a case filed over vandalising chief justice's residence during his party's grand rally on October 28.
A Dhaka metropolitan magistrate later sent him to jail after rejecting his bail petition.