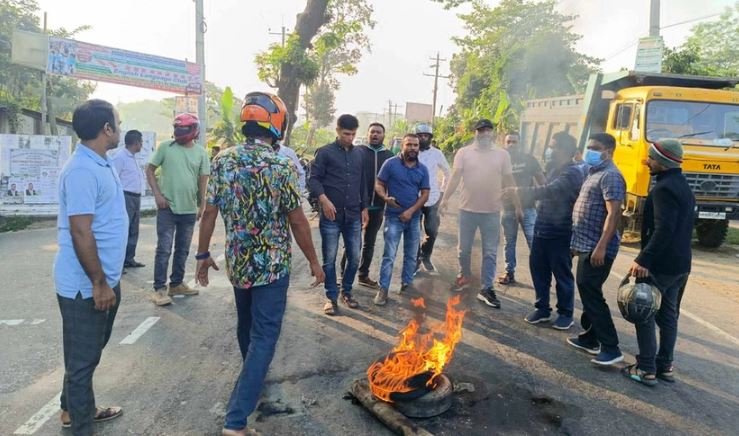 A goods-laden pickup van was set on fire in Sylhet's South Surma on the first day of the second phase of blockade called by BNP-Jamaat.
Police arrested one person in the incident.
Witnesses said picketers pelted bricks at a pick-up van carrying food products in Jalkarkandi area of Parairchak. Later, petrol bombs were thrown. At that time, the front part of the vehicle was burnt.
Meanwhile, sporadic picketing has been reported at various places on the Sylhet-Dhaka highway since morning. Although the train left Sylhet for the destination, no long-distance bus left Sylhet.
Sylhet's Moglabazar Police Station officer-in-charge Shamsuddoha said, "One person has been arrested for setting the pick-up van on fire. But I can't say the name right now, I'm still on duty."
Sylhet Metropolitan Police deputy commissioner Azbahar Ali Sheikh said, "There is strict police surveillance at all places including the highway to deal with the chaotic situation."