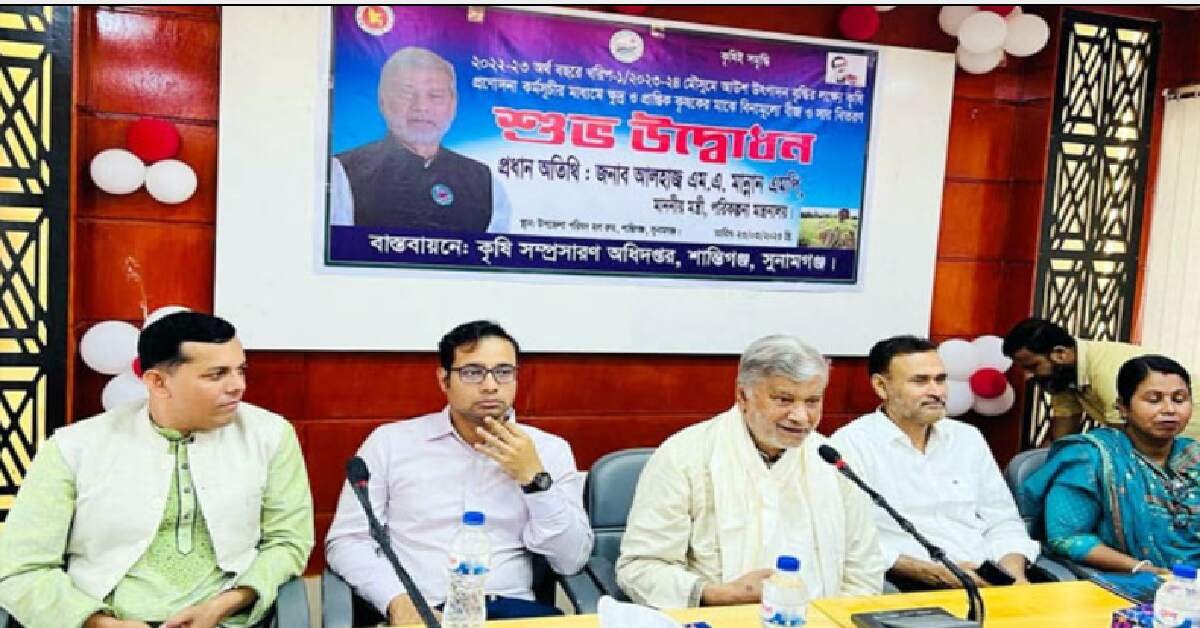 Bangladesh Government Planning Minister MA Mannan MP said that when Chaitra month comes, the price of goods increases. We are trying to control the prices. We continue to monitor the market. As supply increases, prices will decrease. As the goods arrive, the price will decrease. The price has dropped a bit and will drop further.
He said these things while addressing the chief guest at the auspicious opening ceremony of distribution of free seeds and fertilizers among small and marginal farmers through the agricultural incentive program aimed at increasing the production of rice in the financial year 2022-23 organized by the Department of Agriculture Extension at the conference room of Shantiganj Upazila Parishad at 11 am on Thursday (March 23). .
The minister said, no land can be kept fallow Cultivation should be done wherever possible It should understand its own country Must work The government is with the farmers Everyone should live together in this country. Doesn't hurt anyone. We should move away from hatred and with spirit of cooperation A lot of income has improved in the country now. We are moving forward.
Regarding the election, the minister said, we will come to the election, we will hold the election. It is up to those who don't want to come to the polls. It will be a beautiful election. There is no use in blaming without going to the polls. People are also waiting for the vote. Therefore, without coming to the polls, there will be no work by criticizing unnecessarily.
Calling everyone to be ready to protect the dam, the minister added that the dam is not a permanent solution. Dam seasonal solution. Long term solution is river dredging, river dredging has a master plan. All rivers will be mined step by step. This requires time. Everyone must work to protect crops.
Shantiganj Upazila Executive Officer Anwar Uz Zaman chaired and Agriculture Officer Khandkar Sohail Ahmed spoke among others Shantiganj Upazila Parishad Chairman Farooq Ahmad, Vice Chairman Lecturer Noor Hossain. Women Vice Chairman of Upazila Parishad Dulon Rani Talukdar, President of Upazila Awami League Sitanshu Shekhar Dhar Situ, Private Political Secretary of Planning Minister and General Secretary of Upazila Awami League Hasnat Hossain, Officer-in-Charge (OC) of Shantiganj Police Station Khaled Chowdhury and others were present. Chairman of various unions, leaders of social and political organizations were present.