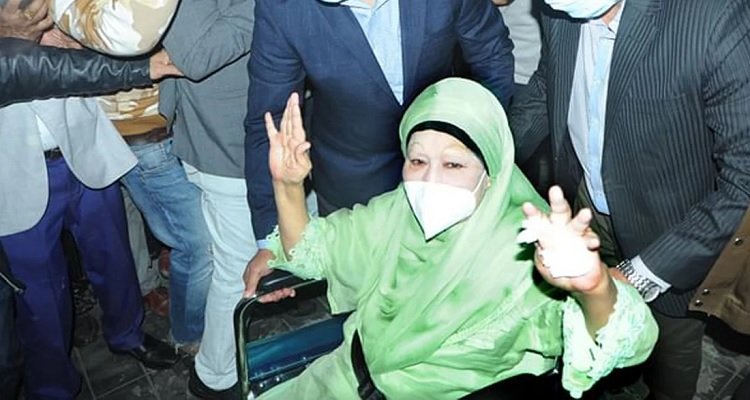 BNP Chairperson Begum Khaleda Zia has again been shifted to the coronary care unit (CCU) at Evercare Hospital in the capital.
She was taken to the CCU around 9:00 pm, Saturday.
Shairul Kabir Khan, member of BNP chairperson's press wing, confirmed the matter.
Khaleda Zia has been undergoing treatment at the Evercare Hospital since August 9. Her health has not shown significant improvement.
The former prime minister has long been suffering from various ailments, including liver cirrhosis, arthritis, diabetes, kidney, lung, heart, and eye problems.