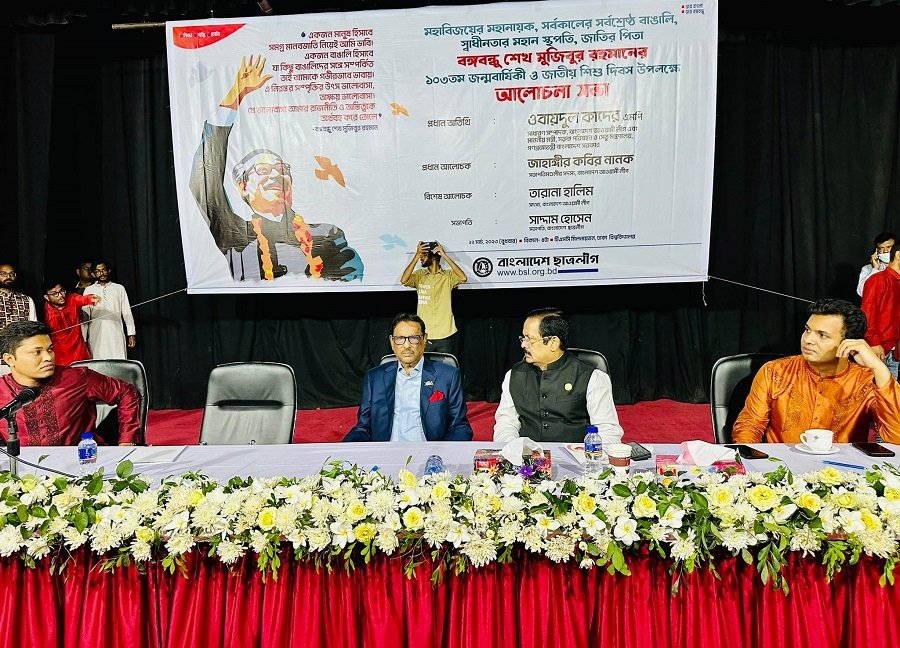 Awami League Obaidul Quader asked Bangladesh Nationalist Party (BNP) to shun the demand of restoration of the obsolete caretaker government.
"BNP must forget the caretaker government issue. Today the UN ambassador in Dhaka was informed that the caretaker government system will never return to the country," he told a meeting in the capital.
Bangladesh Chhatra League (BCL) arranged the discussion at TSC auditorium of Dhaka University, marking the 103rd birth anniversary of Father of the Nation Bangabandhu Sheikh Mujibur Rahman.
Quader, also the road transport and bridges minister, said BNP secretary general Mirza Fakhrul Islam Alamgir should resign from his party as he has been holding his post for the last 12 years.
"As per the BNP's constitution, Fakhrul is illegally holding his post and that is why he should resign," the AL general secretary said.
He said BNP has been stuck in quicksand so it has no capacity to move on.
Responding to an allegation of Fakhrul that the government is destroying the country's democracy, Quader said BNP buried democracy while it killed democracy by holding an election of farce with creation of fake voters.
"This country will not go into your hands (BNP). Prime Minister Sheikh Hasina will not let you take the charge of this country," he said.
AL presidium member Jahangir Kabir Nanak, its central committee member Tarana Halim, BCL general secretary Sheikh Wali Asif Inan, president of Dhaka University BCL unit Mazharul Kabir Shayan and its general secretary Tanveer Hasan Saikat also spoke at the discussion under BCL president Saddam Hossain in the chair.