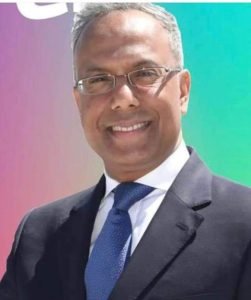 Plans to invest £13.7m in Tower Hamlets Council's youth service, including a rebrand and expansion, were approved at Cabinet on 26 April.
The investment follows a reduction in funding to youth services both locally and nationally.
It forms part of the council's wider investment in young people, which includes:
£5.7m for universal free school meals for both primary and secondary school pupils
£1.1m to re-introduce Education Maintenance Allowances and University Bursaries
£730k for children with special educational and additional needs (SEND)
The new youth service, named Young Tower Hamlets, will provide a diverse programme of free opportunities and support for young people aged 11-19 (25 with SEND) across the borough.
Focus will be placed on supporting young people's post-16 transition into education, training and employment; increasing young people's participation in universal 'safe spaces'; preventing young people from offending and entering the criminal justice system; and increasing employment opportunities for residents in both paid and voluntary youth work roles.
Lutfur Rahman, Mayor of Tower Hamlets, said: 
"Young people are our future leaders, which is why this investment is so important.
"Young Tower Hamlets will provide support for young people to expand their talents, transition into further education or work, and access spaces where they feel safe and cared for.
"It will ensure that every young person in Tower Hamlets has the best start in life and can access opportunities that will enable them to fulfil their potential.
"As a key part of my vision for the borough and a core element of the council's Strategic Plan, I am very excited to see the development of the service, and to witness how it helps our young people thrive in years to come."
As part of the redesign process, young people aged 11-19 are invited to shape the new service by attending one of four consultation events (no booking required):
2 May, 16:30-20:30 at Haileybury Youth Centre
3 May, 16:30-20:30 at Osmani Centre and Trust
4 May, 16:30-20:30 at Spotlight Youth Centre
11 May, 15:30-18:30 at George Green's School
Young people can also give their views by filling out an online survey:
https://www.surveymonkey.co.uk/r/YoungTowerHamlets
Cllr Maium Talukdar, Deputy Mayor and Cabinet Member for Education, Youth and Lifelong Learning, said: 
"Young Tower Hamlets will open lots of new doors for young people in the borough.
"I encourage all young people to get involved with the opportunities available to them, and to take part in the consultation events to make sure their voices are heard."