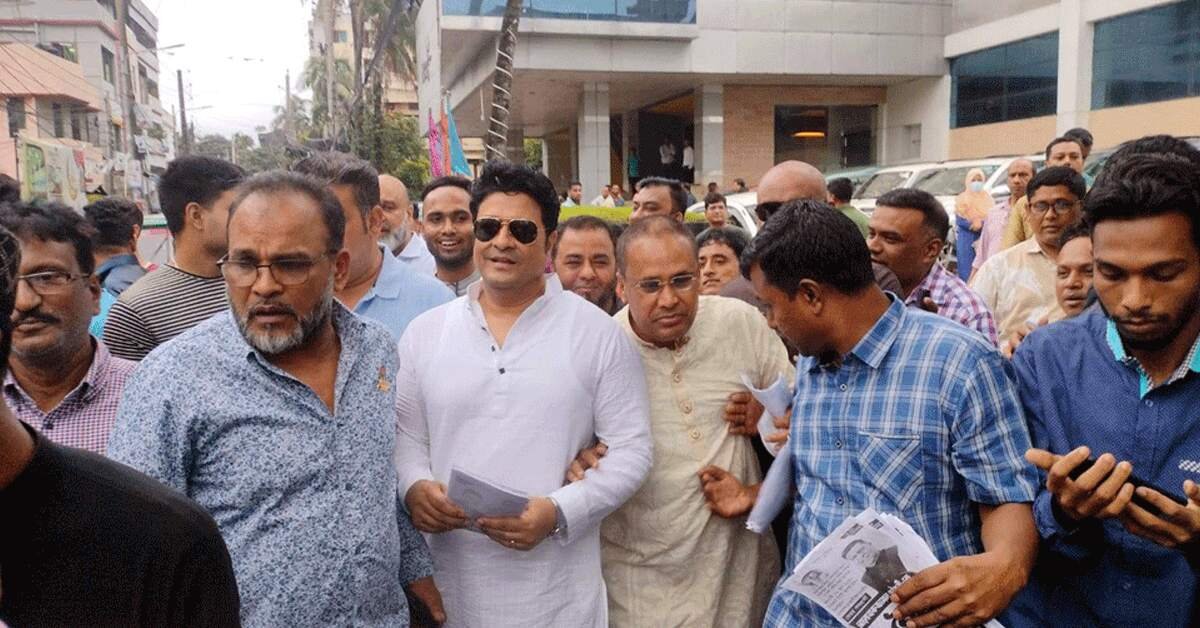 Ferdous, a popular actor in the Bengali film industry, has come to vote for the candidate of boat in the Sylhet City Corporation elections. It has added a different dimension to the poll campaign.
He participated in the campaign of Awami League nominated candidate Anwaruzzaman Chowdhury in Taltala, Mirzajangal, Lamabazar and surrounding areas of the city on Wednesday (June 14) afternoon. Ferdous distributed leaflets and mass communication with common people.
During the public relations, Ferdous said, to continue the trend of development, vote on the 21st boat mark. The country is moving forward today under the leadership of Prime Minister Sheikh Hasina. As a result of this, there has been a lot of development in Sylhet. But unfortunately compared to other cities in the country, Sylhet City has not seen the expected development. If Anwaruzzaman Chowdhury wins by voting for Nauka, there will be massive development in Sylhet under the leadership of Prime Minister Sheikh Hasina. Victory of boat marker means victory of Sheikh Hasina, victory of Bangladesh. Local voters gathered to see him at this time.