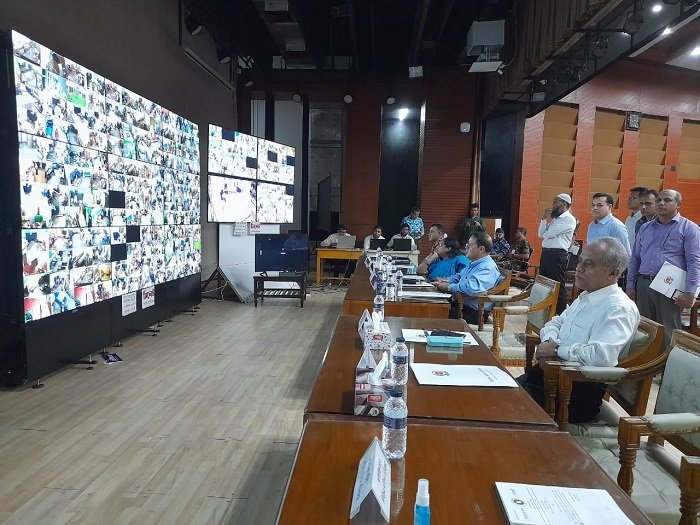 The Election Commission (EC) is observing the Sylhet and Rajshahi city corporation elections today from the EC auditorium in Dhaka.
A temporary control room has been set up to monitor the elections in the two cities.
Election Commissioners Brigadier General Md Ahsan Habib Khan, Md. Alamgir and Rasheda Sultana have been observing the overall situation since 6 am this morning.
They are monitoring the polls situation through 23 digital display boards, and 368 CCTV cameras in 2,520 voting rooms.
Voting in 345 polling centers is being monitored through the display boards with autorotation after every 10 seconds.
No untoward incident has been reported from the polling stations till the filing of this report at 10 am.
Voting in the elections to Rajshahi and Sylhet city corporations is underway today.
Voting started at 8 am, and it will continue till 4 pm without any break.
In Sylhet, a total of 4,86,605 voters will exercise their franchise in the polls while 3,51,982 people including 30,157 new voters are scheduled to exercise their franchise in the Rajshahi city polls.
Eight mayoral candidates, including Awami League-backed Anwaruzzaman Chowdhury, are contesting the polls in Sylhet while four mayoral contenders, including Awami League-backed AHM Khairuzzaman Liton, are contesting in Rajshahi.