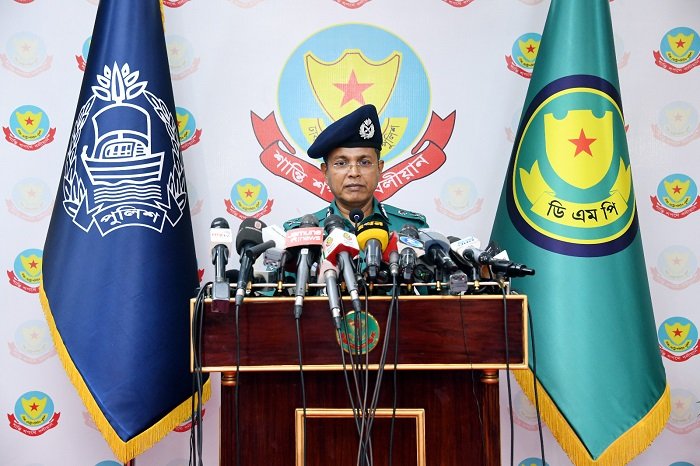 Permission must be taken to hold any rally in the capital, newly appointed Commissioner of Dhaka Metropolitan Police Habibur Rahman said on Monday.
"No matter how big the political party is, no program will be held in the capital without permission," the new DMP chief said during a 'meet the press' event at the Media and Public Relations Centre at DMP headquarters around 11 am, UNB reports.
"If any party tries to hold a procession, meeting or rally without permission and breaks the rules, then any unit of DMP can take legal action against the violators without any fear," he added.
The DMP commissioner also said that there is a rally of the opposition scheduled for today. "They have taken permission from us and are arranging a rally following the rules," he said.
Replying to a question over the law and order situation ahead of the national election, the 36th DMP commissioner said that election is a democratic process of transferring power. DMP's 34,000 forces will undoubtedly work to make the polling process smooth, he said.
When asked whether the US visa policy will have any effect on the DMP, the commissioner said, "I don't think this will be a problem for the police as a force. It is person-centered."
Saying that controlling the use of illegal arms in the upcoming national election is one of the major challenges for police, he added that instructions have been given to police officials to take strict action against illegal weapons.
The DMP has enough capacity to thwart the use of illegal arms. "We will do whatever is needed to keep Dhaka safe," added the new commissioner.