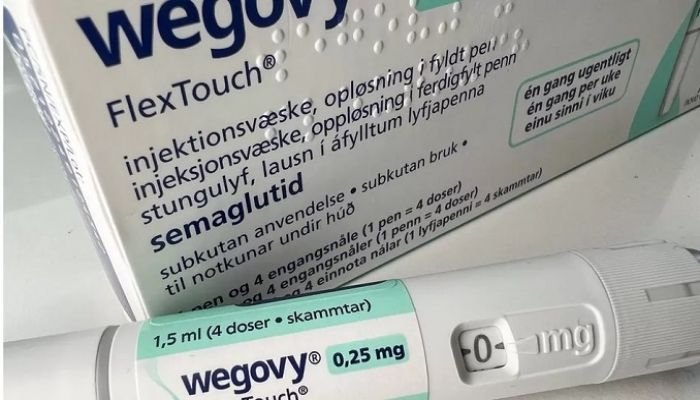 The maker of weight-loss drug Wegovy has become Europe's most valuable firm, dethroning the French luxury conglomerate LVMH.
Shares rose after the Danish pharmaceutical giant, Novo Nordisk, launched the popular drug in the UK, reports BBC.
At the close of trading on Monday, the firm had a stock market valuation of $428bn (£339bn).
The drug is now available on the National Health Service in the UK and also on the private market.
Wegovy is an obesity treatment that is taken once a week which tricks people into thinking that they are already full, so they end up eating less and losing weight.
Famous personalities such as Elon Musk are among the reported users of the drug, which has captivated Hollywood and the public more widely since it was approved by regulators in the US in 2021.
Wegovy and Ozempic – a diabetes treatment with similar effects – have been described as "miracle" drugs.
But experts warn the jabs are not a quick fix nor a substitute for a healthy diet and exercise.
In trials, users often put weight back on after stopping treatment.
'Fanfare'
There has been a global shortage of the jabs so only limited stock arrived for the NHS in the UK.
The company has said it will continue to restrict global supplies as it works to ramp up manufacturing.
Sophie Lund-Yates, lead equity analyst at Hargreaves Lansdown, told the BBC's Wake Up to Money programme the firm had been "genuinely surprised" by the uptake and said it had been "a victim of its own success".
"It's not common that you see a pharmaceutical company so entrenched in popular culture but there are people saying that we need to take a step back and ensure it is being used appropriately and responsibly. Of course, with a lot of fanfare for a drug, you are risking a lot of blowback in the future," she said.
In the UK, NHS guidelines say patients can only access Wegovy, which contains the drug semaglutide, if they are significantly overweight and have weight-related health problems.
According to the Organisation for Economic Co-operation and Development (OECD), nearly one in three adults are obese in the UK, which is the highest level in Europe.
Last month, a new trial showed Wegovy has also been proven to reduce the risk of a stroke or heart attack.
While the findings still have to be fully reviewed, experts agreed the results were potentially significant.