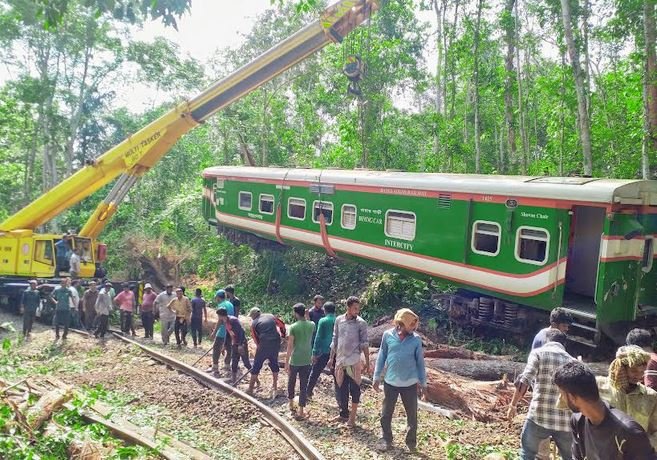 Rail communication of Sylhet with Dhaka and Chattogram, which remain suspended for 15 hours following the derailment of train at Lawachara National Park in Moulvibazar's Sreemangal upazila, has been resumed.
Sreemangal Railway Station master Shakhawat Hossain said the train service on the route resumed at around 7:30pm on Saturday.
Earlier, around 5.00am on Saturday, the engine and two coaches of Sylhet-bound Udayan Express from Chattogram derailed after being hit by a leaning tree at Lawachara National Park.
However, no causality was reported in the incident.