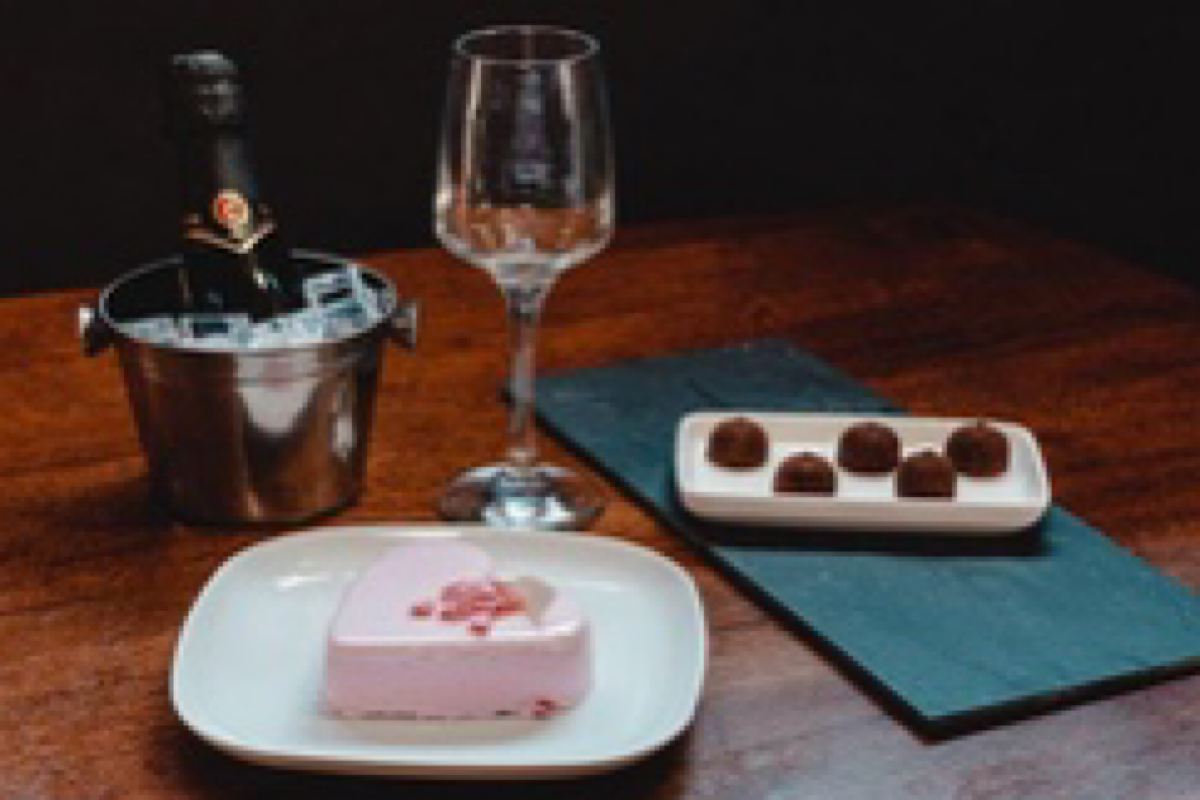 The culinary world is truly sensorial and ties people together. What better than to cherish those bonds with endless chats and wonderful conversations over well-crafted desserts? To elevate this sweet experience to new heights, pairing these desserts with the right spirits or beverages is an art that can create unforgettable memories.
Let's dive into the delightful world of dessert and beverage pairings while catering to the diverse palate of Indian patrons outlined by an award-winning Chef Preeti Tarte.
Wine and Desserts: A rich, full-bodied red wine, like a Cabernet Sauvignon or Merlot, complements dark chocolate desserts. White wines, such as Chardonnay or Riesling, are perfect with lighter desserts like fruit tarts or lemon meringue pie. For vegan dessert lovers, try a vegan-friendly wine like a Sauvignon Blanc with a mango sorbet or a Pinot Noir with a chocolate avocado mousse.
Cocktails and Desserts: Crafting cocktails that complement desserts is all about creativity. A classic Espresso Martini is a fantastic partner for tiramisu, while a Spiced Rum Old Fashioned pairs beautifully with a warm apple crumble. It's about the textures and how the drink flushes it with a lingering effect to complement each other. Not to forget the non-drinkers, a virgin mojito or a berry-infused soda can be excellent choices to pair with the above-mentioned desserts for those who prefer non-alcoholic options.
Indian Sweets and Spirits: Gulab Jamun and Cognac are a great pair that one must pick for an evening filled with conversations or if you just like reading a book for a really long time in solitude. The rich, syrupy sweetness of gulab jamun finds its match in the deep and complex flavours of a good Cognac. For the teetotalers, the age-old classic Indian pairing – the crispy, syrup-soaked jalebi is beautifully balanced by a cup of masala chai.
Fusion Desserts and Beverages: Gastronomy has taken its own course in influencing palates. One such creation is the Mango Lassi Panna Cotta. When paired with a shot of Saffron-Infused Vodka, it induces a modern twist to the traditional Indian flavours, leaving you spellbound to describe the intricacies of flavours that hit your palate at different times with each sip and bite. Coconut Laddoo with Coconut Rum makes an ideal pair for the tropical feel. The subtle tropical notes of coconut rum pair seamlessly with the creamy sweetness of coconut laddoo, which you must try in the upcoming winter season.
Pairings Beyond Fusion: While the other foods are obvious, there are some that one must have never thought of in pairing together, yet they get along together like a charm. Paneer Burfi and Port Wine pair just wonderfully. The creamy texture of paneer burfi and the fruity, fortified richness of port wine make a delightful combination. Likewise, Tandoori Pineapple with Spiced Rum is a match made in heaven!
Dessert pairing menus offer an opportunity to explore the incredible world of flavour combinations. The key is to let your palate guide you, experimenting with various pairings until you find the perfect match. Irrespective of your palate preferences, there's always a dessert and beverage pairing waiting to tantalise your taste buds.