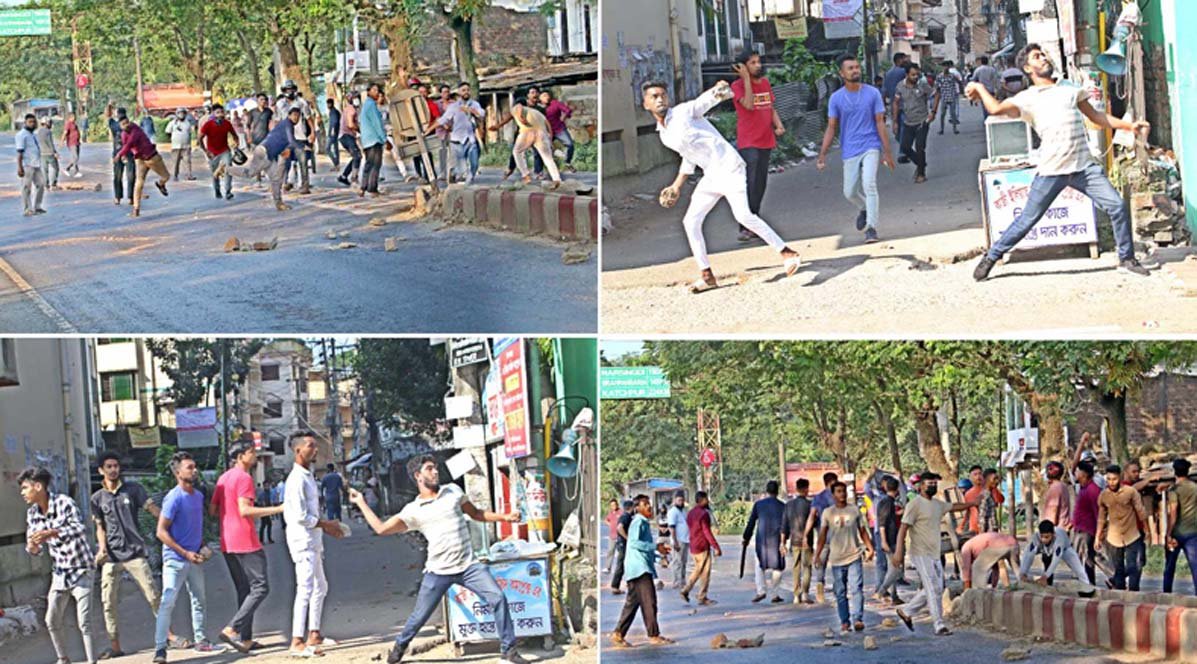 At least five cases were filed against over 600 BNP and Jamaat-e-Islami leaders and activists in Sylhet in connection with sporadic chases, cocktail explosions, road barricades, and car vandalism during the countrywide strike called by BNP-Jamaat in Sylhet.
Sylhet Metropolitan Police Deputy Commissioner (North) Azbahar Ali Sheikh confirmed the matter.
Six people arrested during the strike on Sunday are BNP leader Qayyum Jalali Ponki, Imran Ahmad, Abdullah Al Fahim, Imran Hossain, Nadim Ahmad, and Wahedul Islam Shahid.
They were produced in court on Monday afternoon.
"Sub-Inspector (SI) Shah Alam filed a case at Kotwali Model Police Station regarding vandalism in Zindabazar, with 150 to 200 people. Another case concerning car vandalism has been registered at the same police station," the police officer said.
He further added: "The driver and police personnel from South Surma and Jalalabad police stations have filed a case for vandalizing a government vehicle at the airport police station. In these cases, 69 people have been named, and 470 people have been accused. The case statements include accusations of police assault and sabotage under the provisions of the Public Safety Act."
On Sunday, 180 rounds of shotgun shells, tear gas, and 15 sound grenades were fired in different areas of the city to disperse the strikers. Police reported that five policemen were injured while on duty.